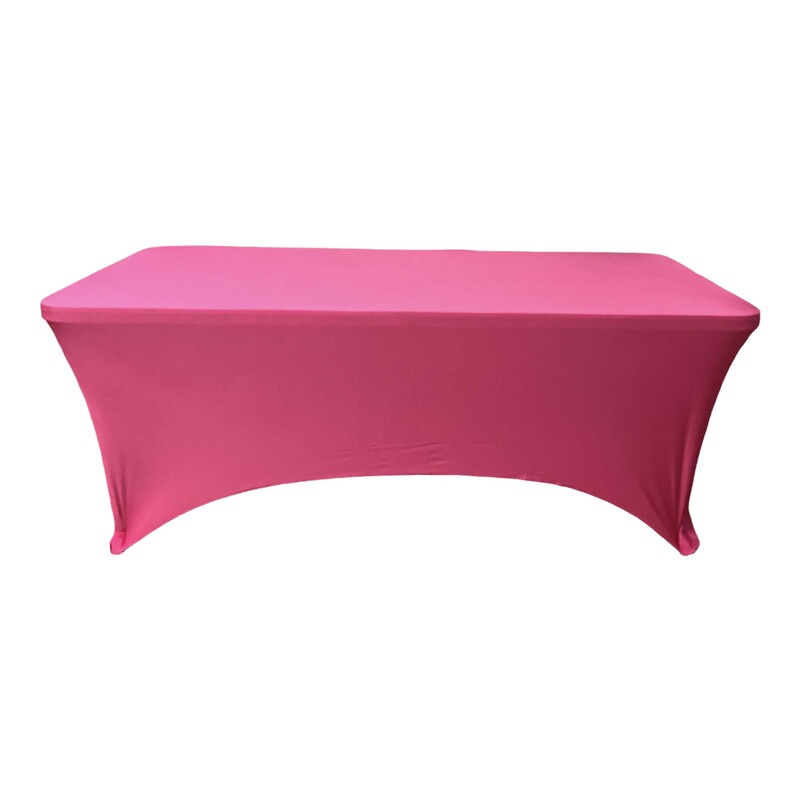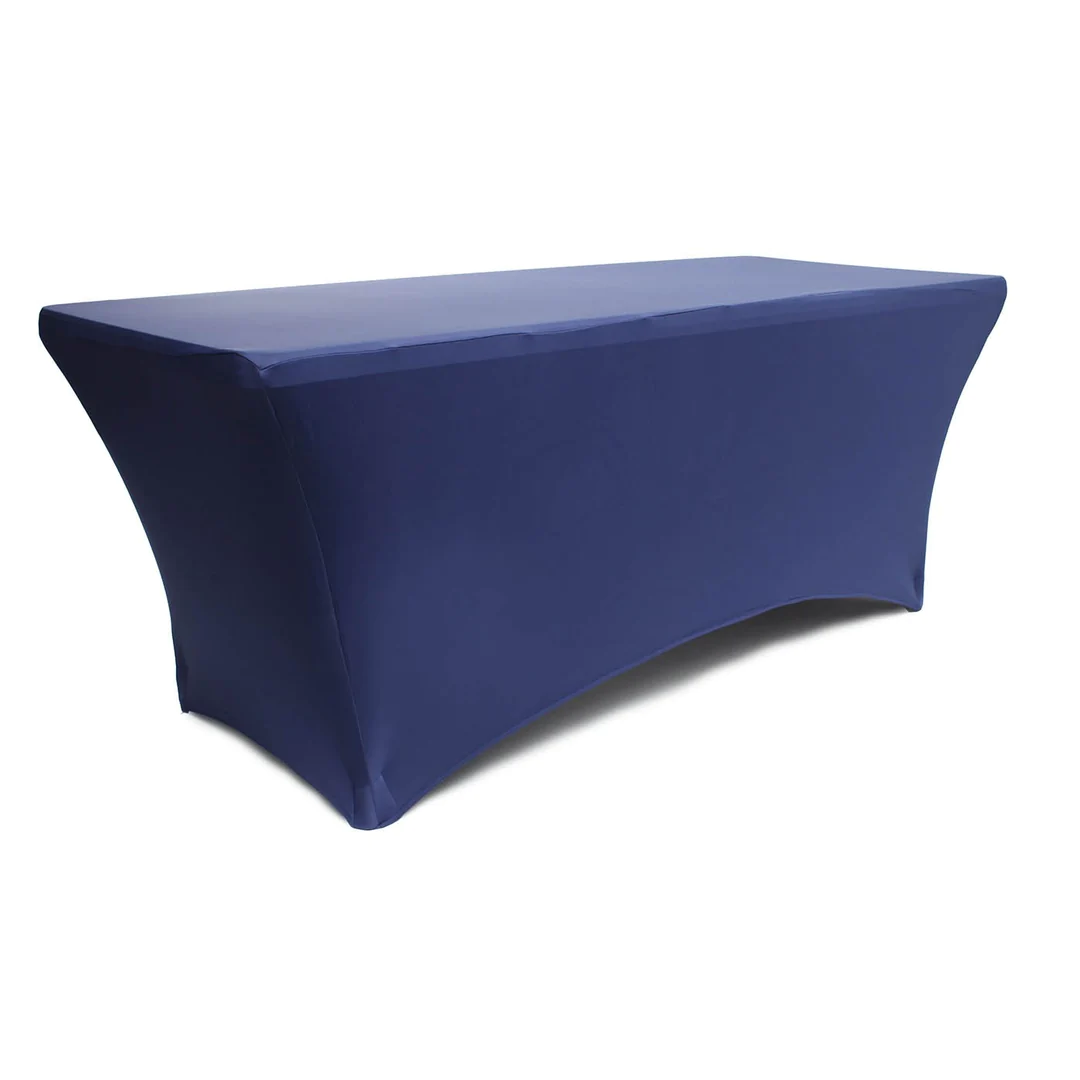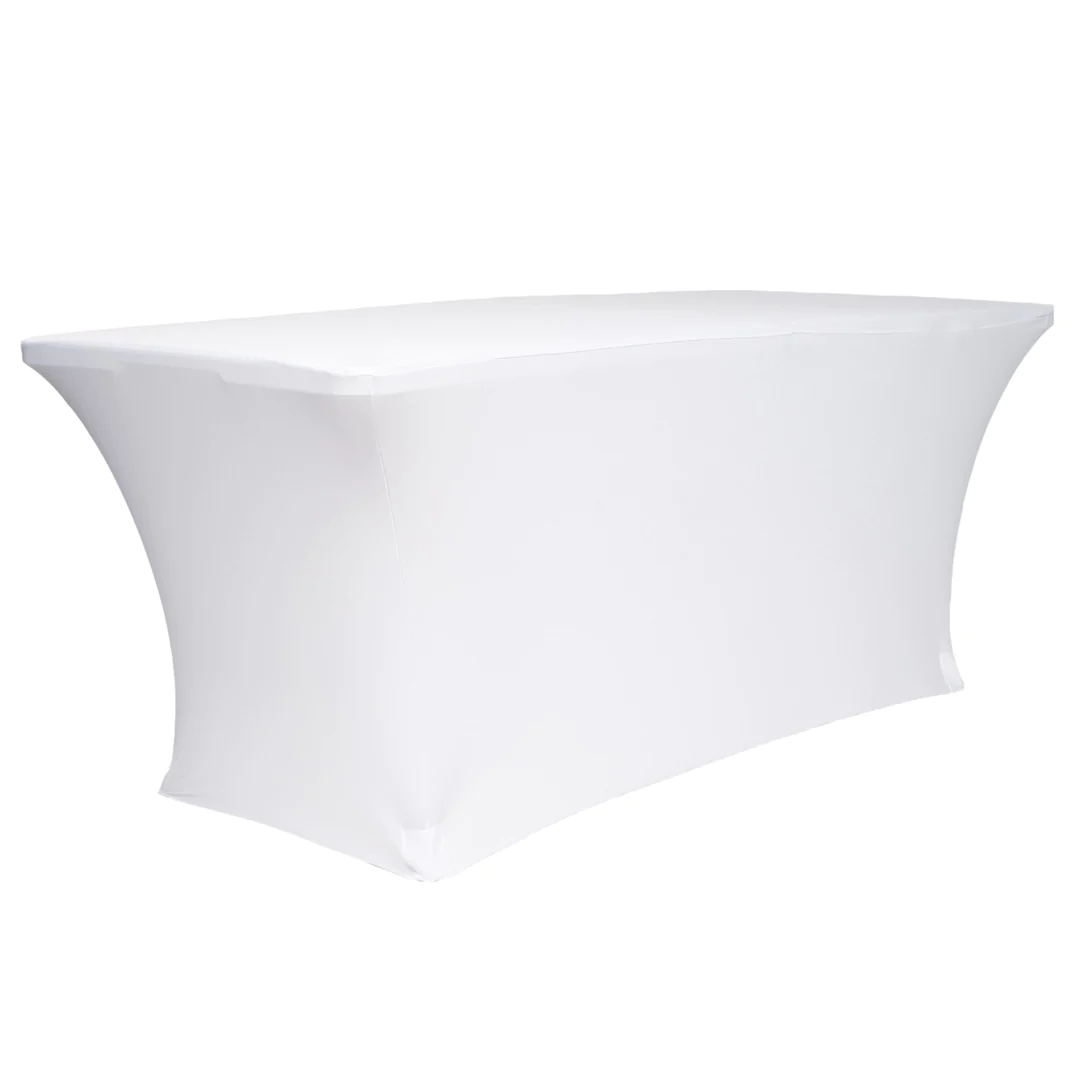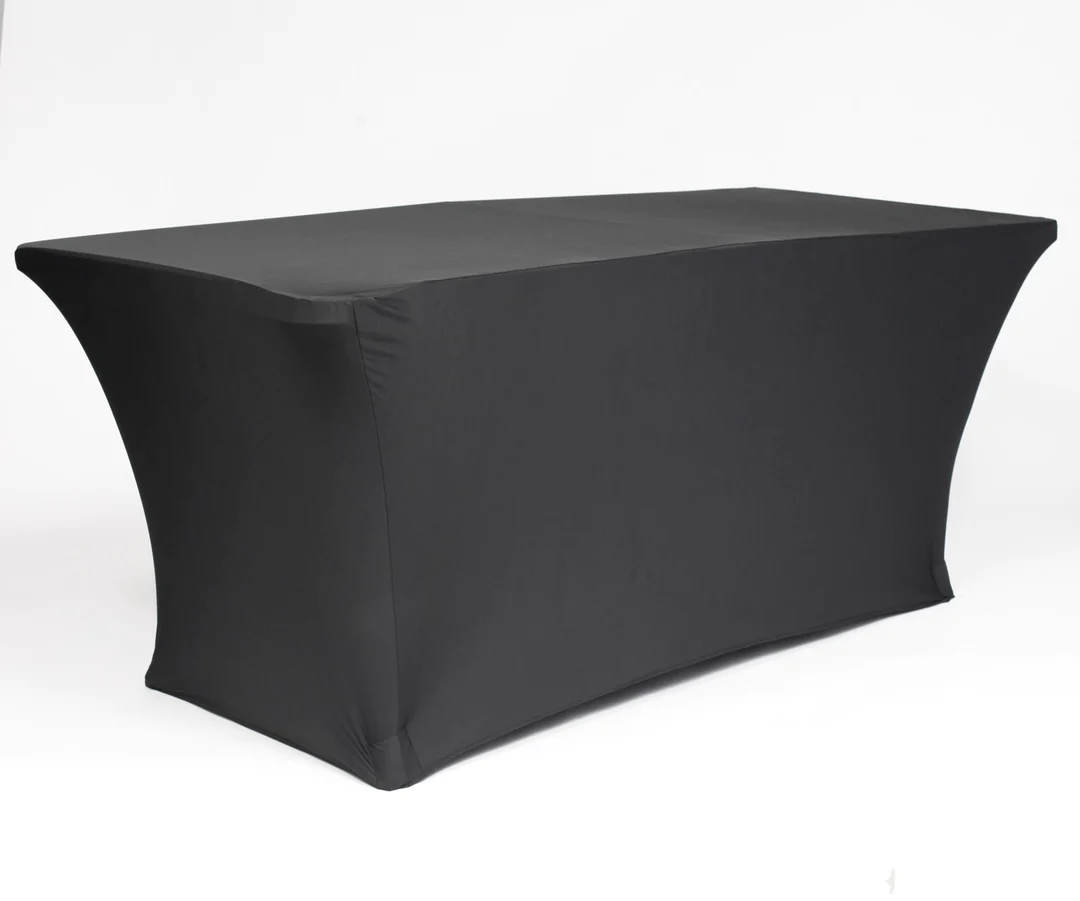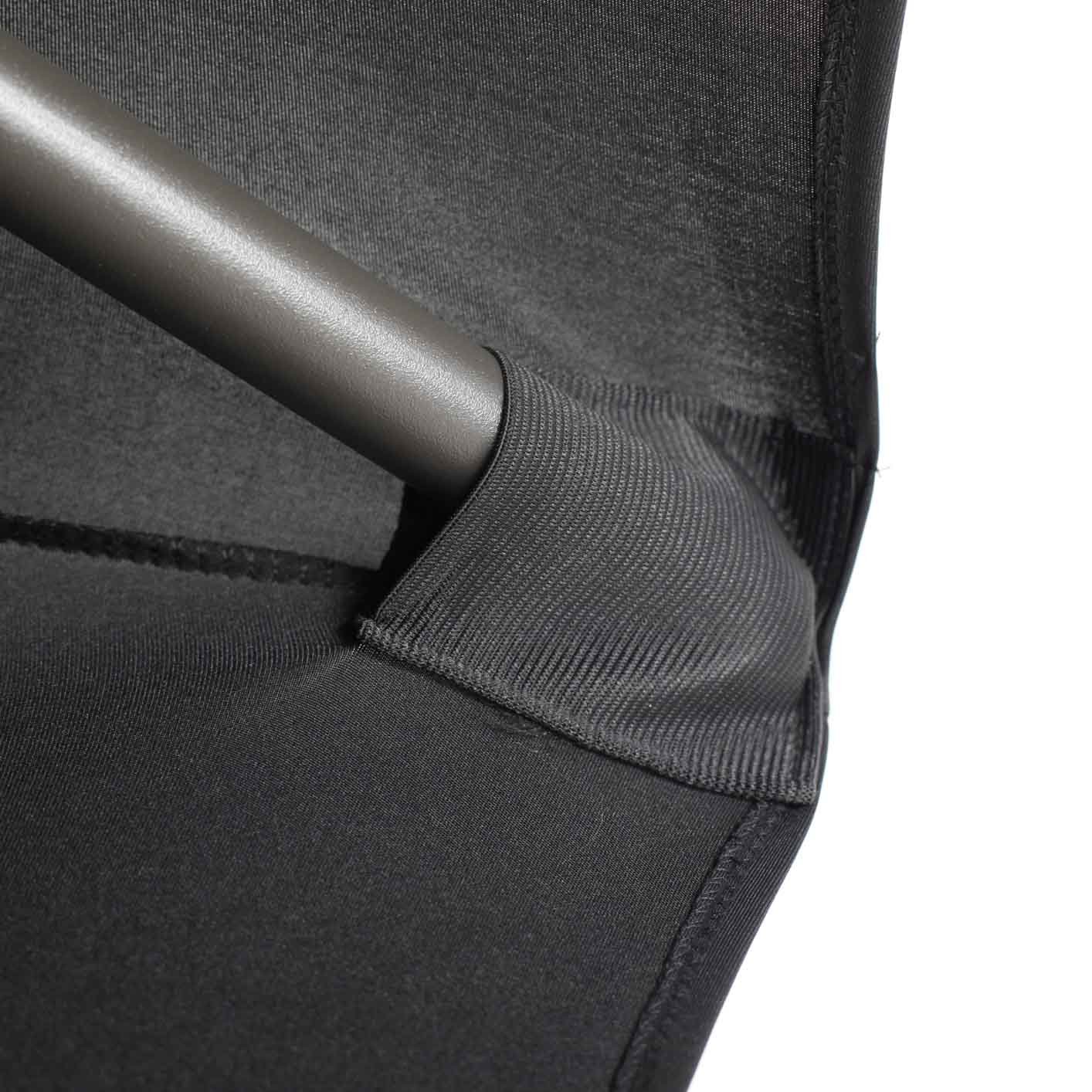 FITTED LYCRA TABLECLOTHS
Sleek, corporate look, stretch- to fit lycra means no need for ironing/steaming!
Available in:
Pink 6ft
Red 6ft
White 6ft
Navy 6ft
Black 6ft
Rectangular Spandex Table Cover are the perfect to cover unsightly tables for corporate events and parties.
Material: High quality spandex 210 - 220 GSM
Table Height: Approx 75cm
Width:  Standard Width 75cm
Length: As per your selection
Foot: Pockets stitched in.  Our tablecloths come with elastic foot pockets which easily fit over the bottoms of your tables legs. Elastic foot pockets are very important as they're strong, so when rubbing against the ground they wont break. They also stretch to fit a wide variety of table legs
Fit: Tight & taught
Care: Machine wash and dry no bleach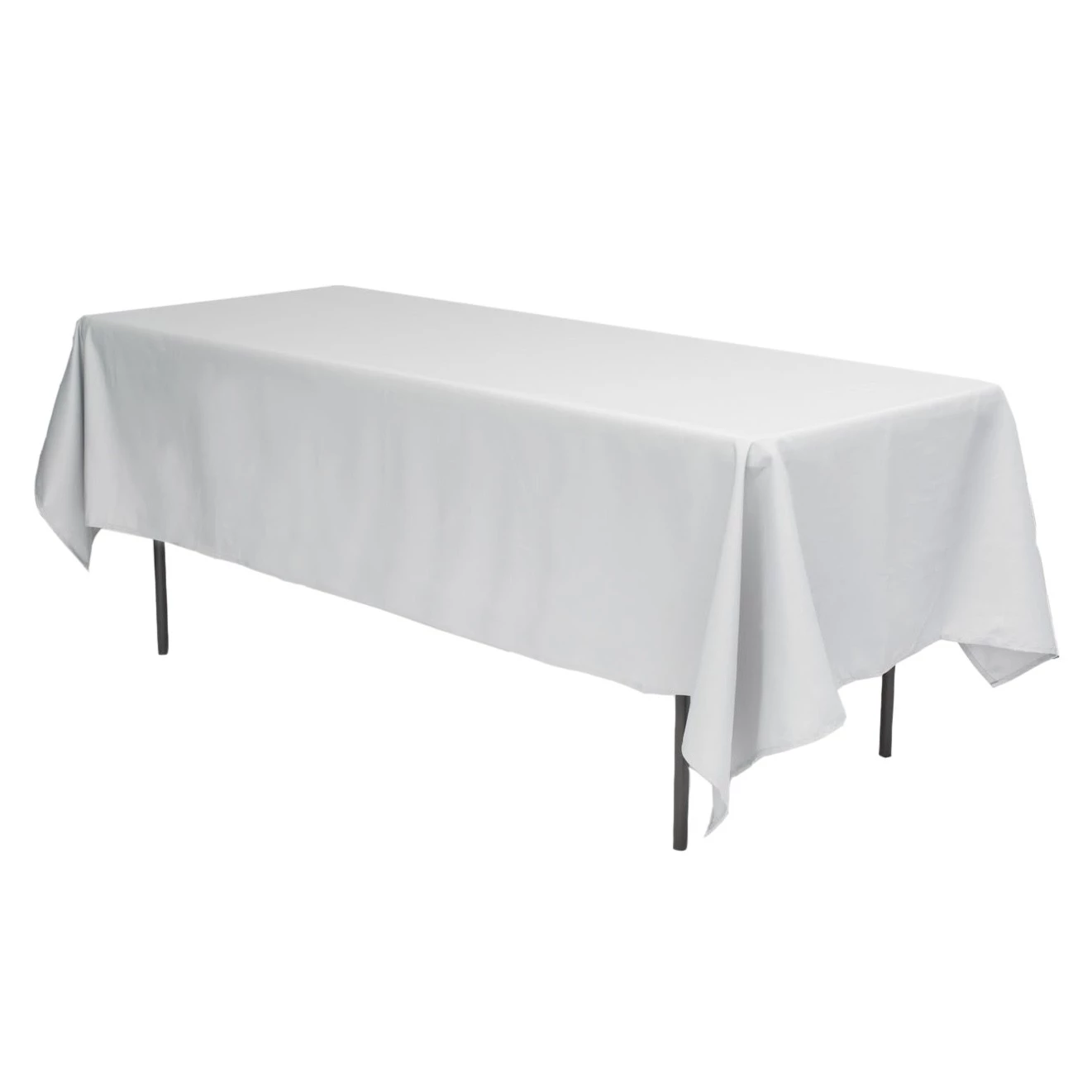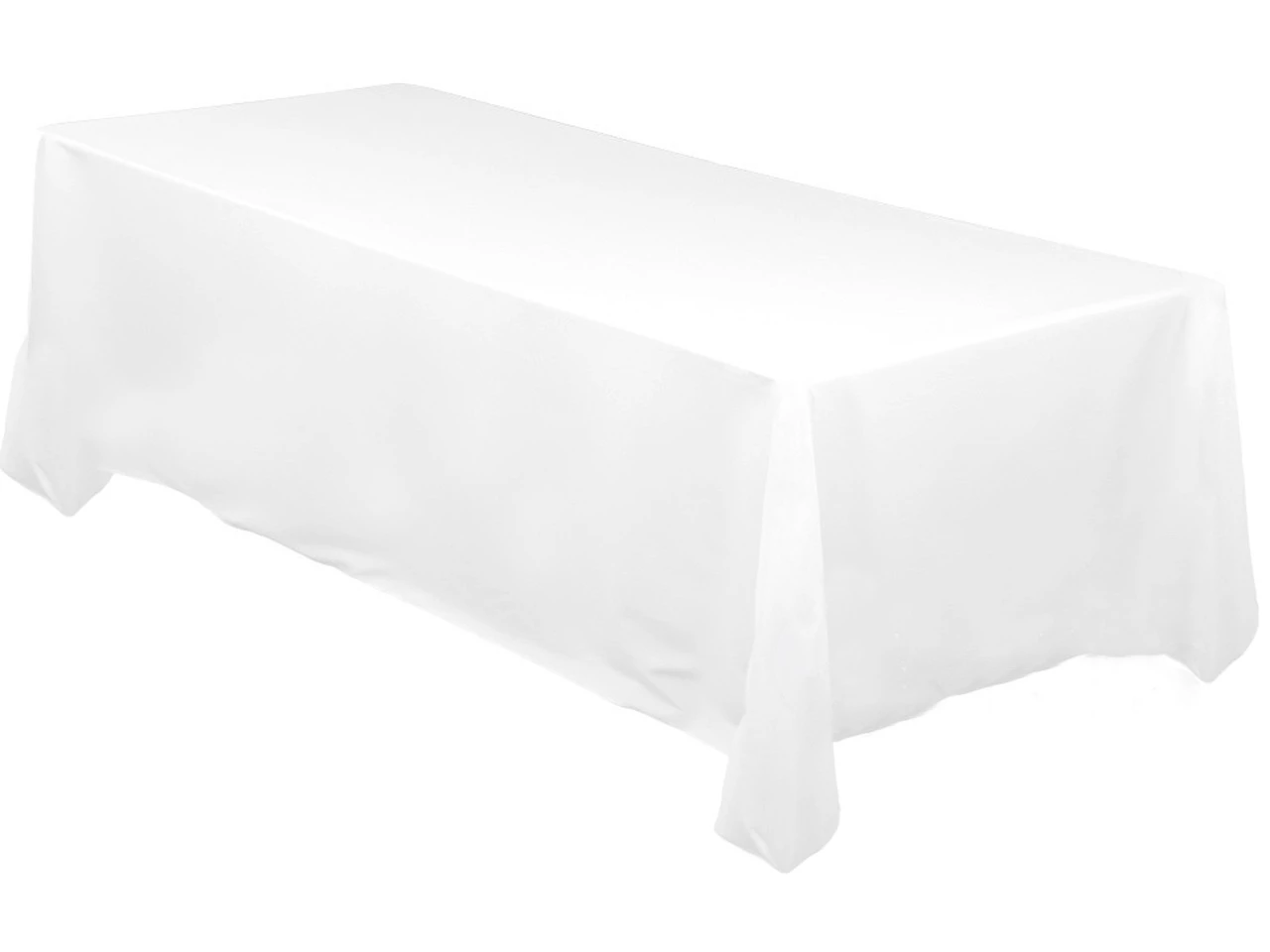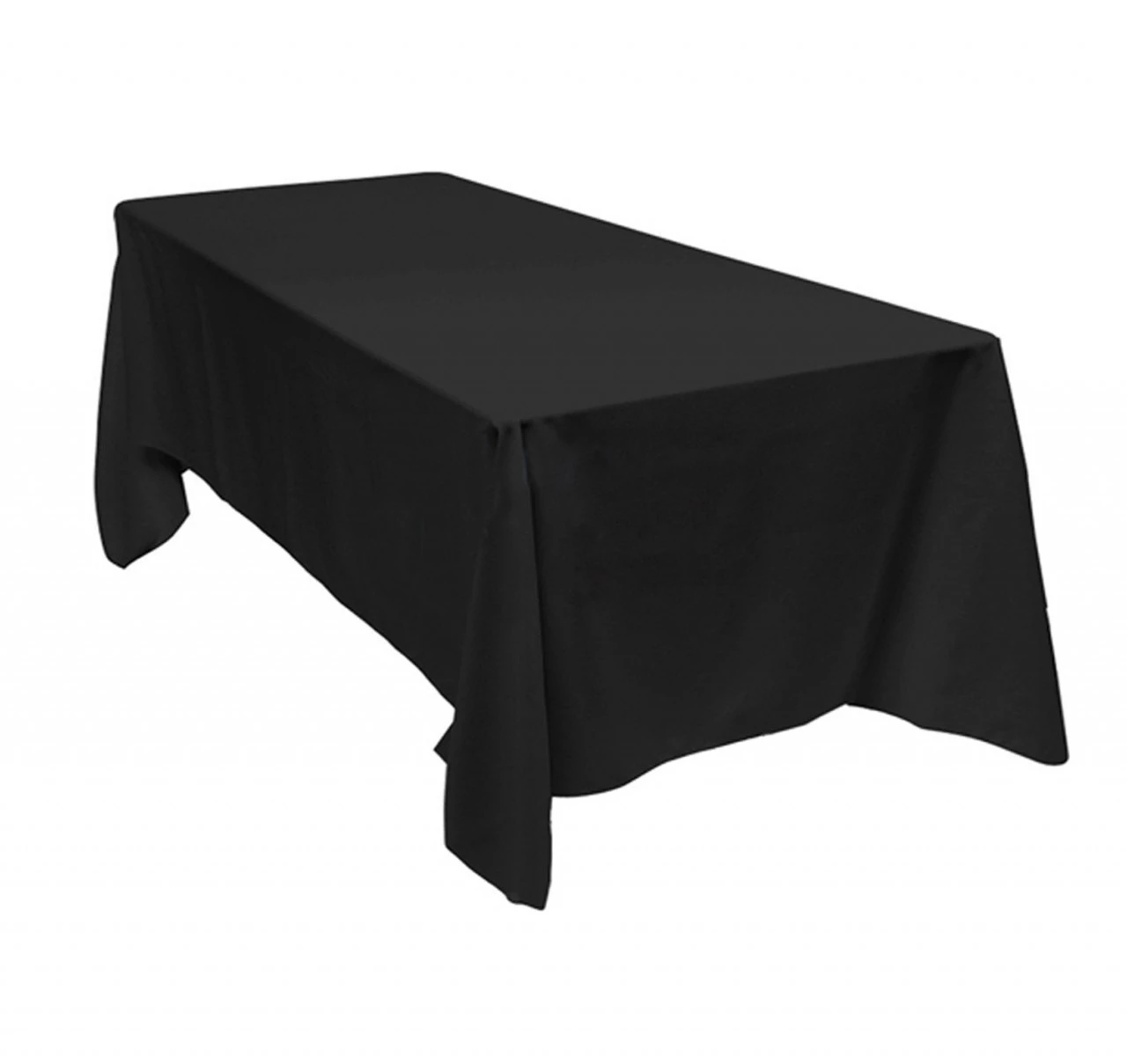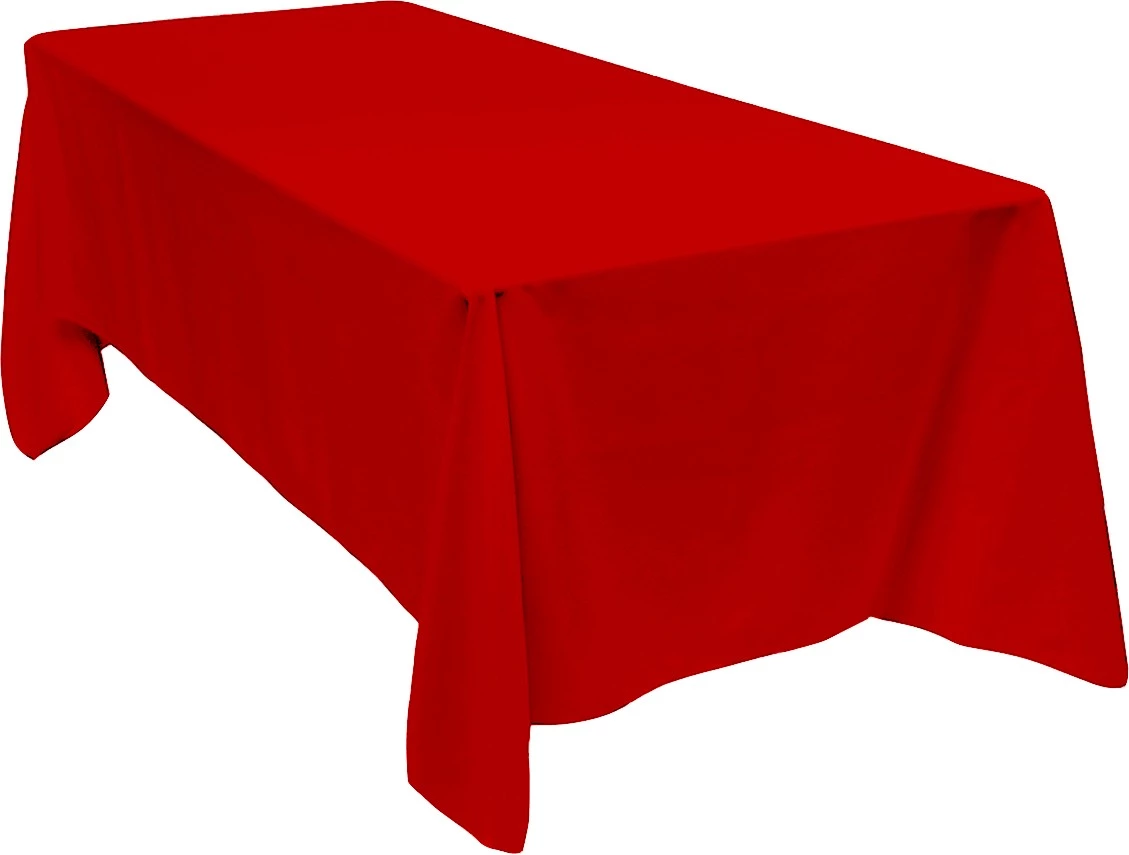 RECTANGLE TABLECLOTHS
Available in:
Red (137 x 244 cm) or (153 x 320cm)
White (153 x 320cm)
Silver (153 x 320cm)
Black  (150 x 225cm) and (153 x 320cm)
Navy (153cm x 320cm)
The 153 x 320cm rectangle tablecloth covers two of our height adjustable kids tables
Industry Grade Material: ULTRA-DURABLE 100% Polyester
Durable: Very strong 220gs/m, EasyCare machine washable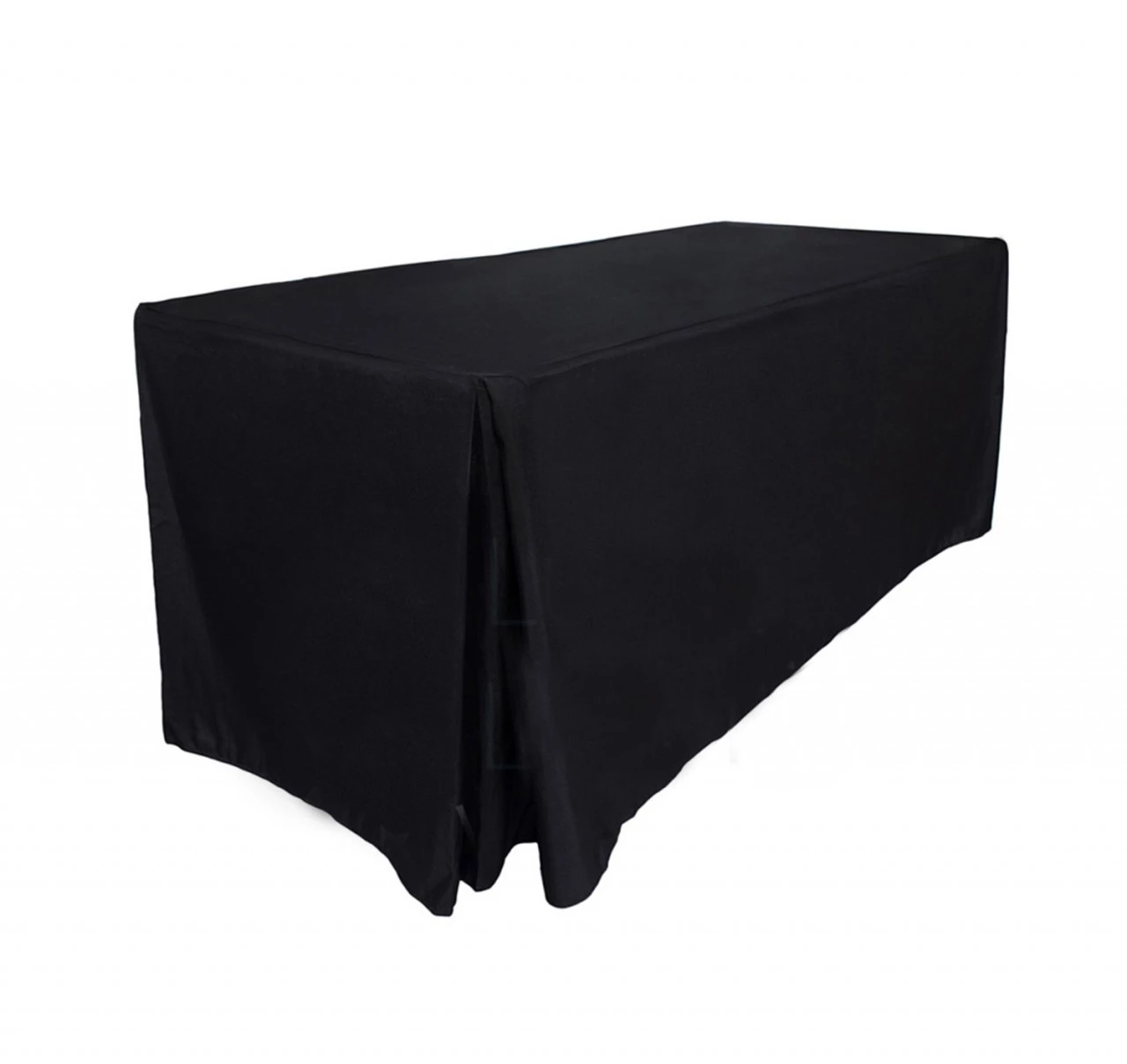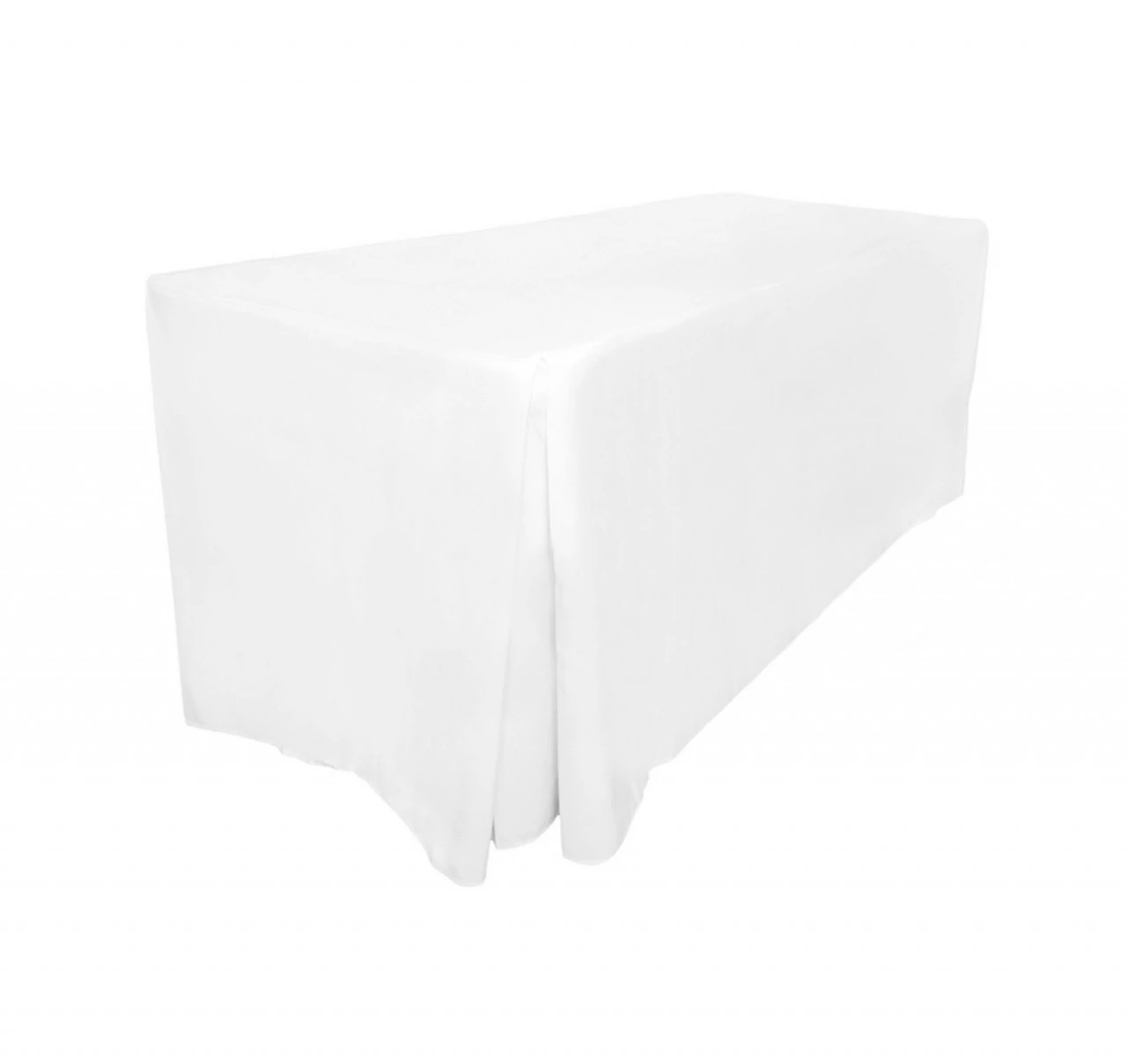 5 Foot Fitted Tablecloth
Available in Black or White
Size: 150cmL x 75cmW x 73cmH
These will fit our 5 Foot Trestle Tables
Colour: Classic White or Black
Seating: To fit standard Trestle Table size/ 5 Foot Table that seat 4-8 People
Great for Parties, Entertaining, Trade Shows and Markets
Floor length, professional drop + pleated corners means they are easy to lift up on one side to access stock stored under the table!  They are pleated and hemmed
These fitted tablecloths have the finest finishings. Pleated edges give a stylish finish, allows for slight varying in table size, and some space allowance for chairs, feet, stock, etc.
Industry Grade Material: ULTRA-DURABLE 100% Polyester
Durable: Very strong 220gs/m, EasyCare machine washable