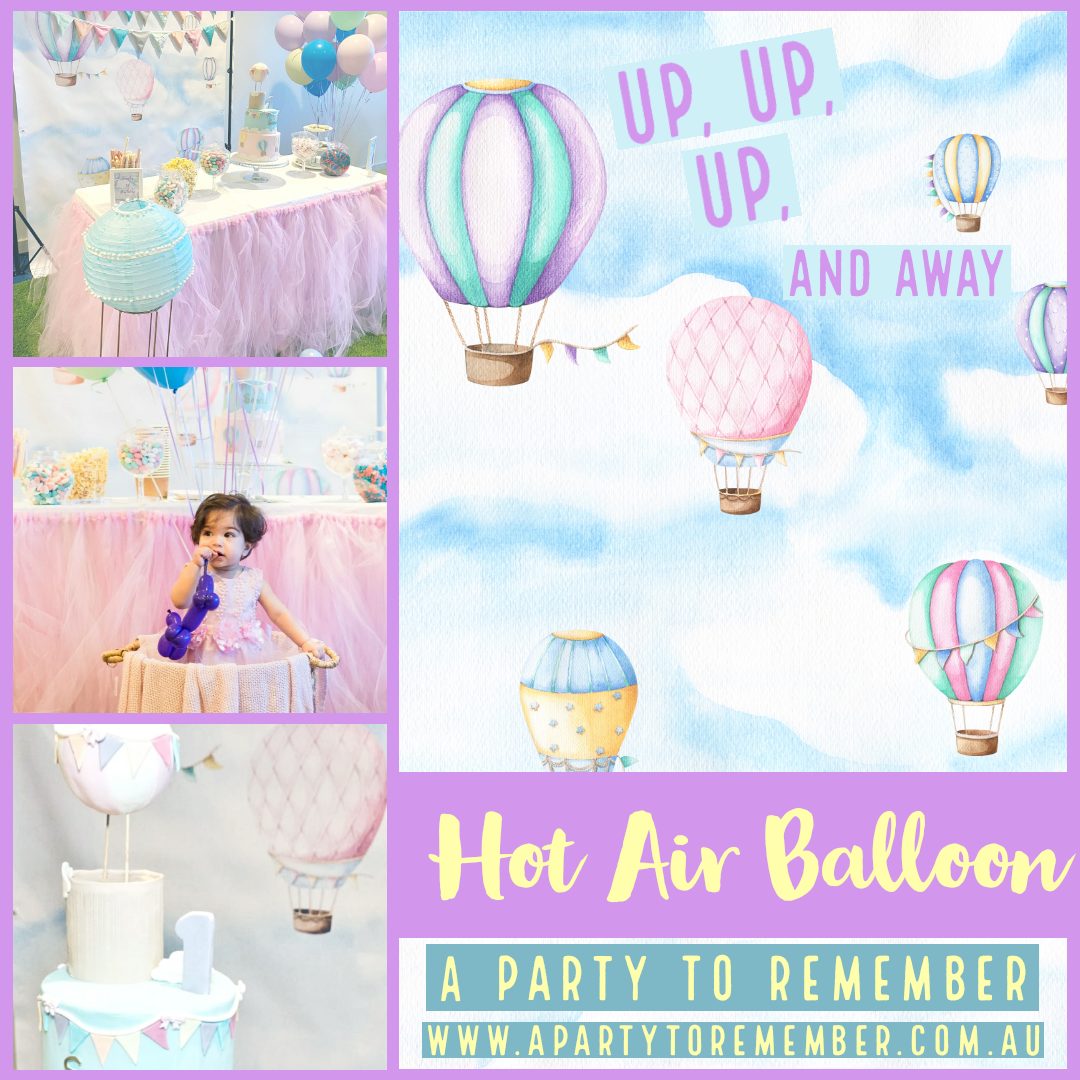 HOT AIR BALLOON - UP, UP AND AWAY!
Oh the places you will go little one, flying with the wind of your imagination!  Adventure is out there!
Get ready to drift away with this magical party with stunning pastel colours!  
BOOK YOUR PARTY WITH US!
Our Themed parties can book out quickly, so please contact us as soon as possible to reserve your date!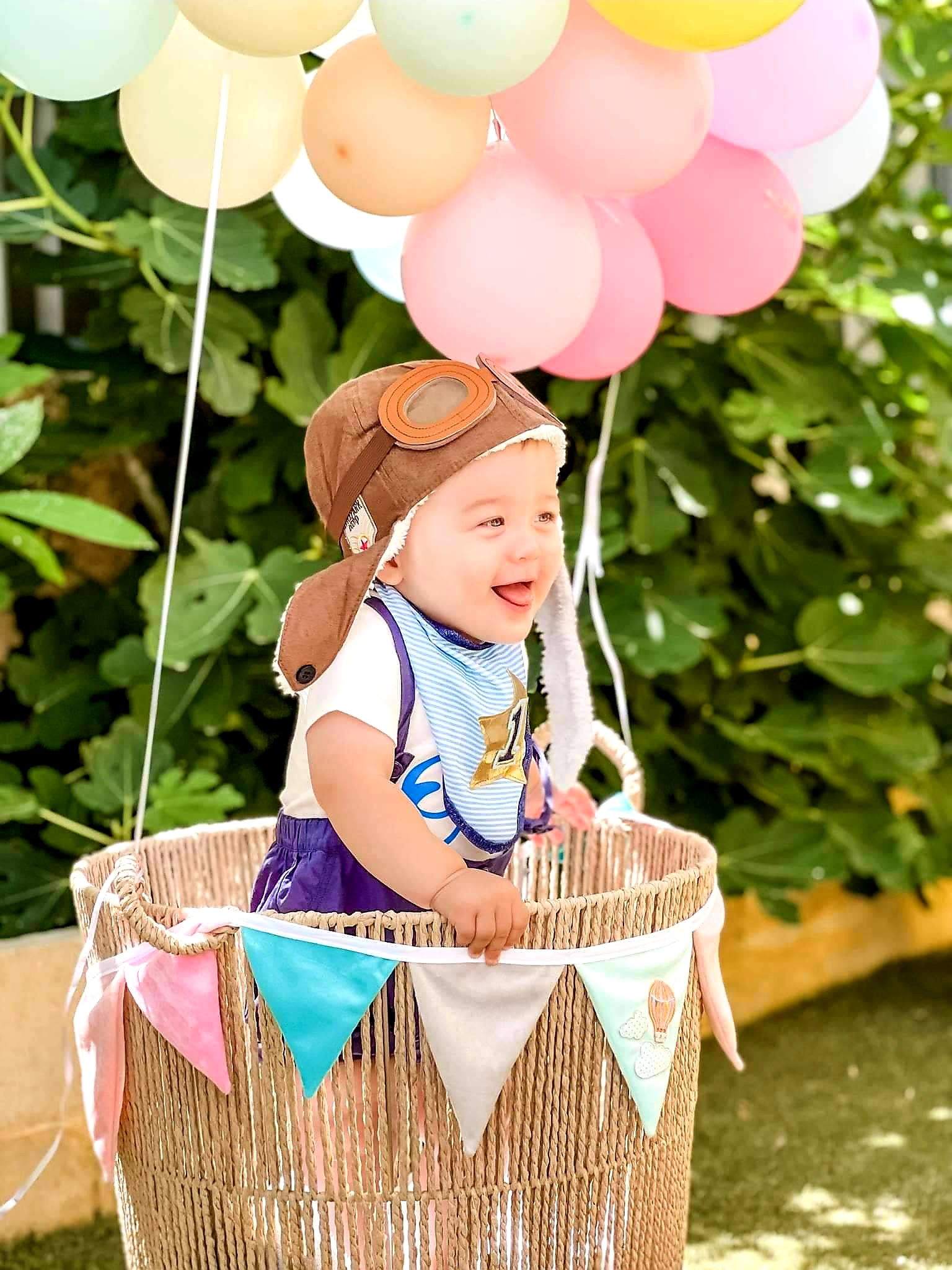 HOT AIR BALLOON PACKAGE
$200 for 10 x Hot Air Balloon fans
$5 extra for any additional kids
Hot Air Balloon Package
1 x Hot Air Balloon Backdrop (A huge 1.5m x 2m).  (This fullsize backdrop can be used behind a cake table or as a stand alone item used for photo staging)
2 x Hot Air Balloon, pastel coloured buntings
1 x 5ft food/present table 1 x White table cover for food/present table
1 x Table Runner
10 x White stools
10 x Stool covers (pink, peach, mint green, blue, grey)
2 x Kids height adjustable tables (these join together to make a setting for 10)
1 x Large white table cover for kids table with table runner
2 x Hot Air Balloon props (basket, gold stand, paper lantern, white tulle)
4 x Personalised Hot Air Balloon signs
4 x Artificial Plants
8 x Hot Air Balloon sticks to add to artificial plants
2 x Hot Air Balloon Lights
2 x Small table baskets (Helium Balloons can be added to this)
Artificial Lawn (3m x 2m) for Hot Air Balloon photo in front of the Backdrop
10 x Pastel coloured plates
10 x Pastel coloured bowls
10 x Pastel coloured cups
10 x Pastel coloured cutlery sets
10 x Paper Hot Air Balloon Laterns
Additional items available to hire:
Add a Balloon Garland - From $80 per metre

Hot Air Balloon photo prop - 1 x Large basket for child to sit in and take photos, cluster of balloons can be added to this.  From $110
Backdrop Stand $15
Greenery Wall $150 (2m x 2m)
Happy Birthday Acrylic Hoop Sign (40cm Silver) $30
Personalised Welcome Sign / Milestone sign displayed in Frame on Wooden/Gold Easel (Customer gets to keep print) $50

Helium Balloons from $4.50 per balloon
Balloon P A R T Y boxes (with 15 balloons) $30
Dream Catchers (2 x large, 2 x small) $25
Donut Wall $15
Platters - Wood or White
Paper Lanterns $1 per lantern
3 x 3m Marquee inc weights $40
Adult Stools $2 each