PRINCESS THEME!
Every Princess needs a crown!  Why not make a fairy tale dream come true by organising a truly magical party..fit for a Princess!
You can hire our complete do-it-yourself (DIY) package or let us set it up and style it for you!  We can also help coordinate your whole party...cake, food, balloons, party bag, customised chocolates...just ask when completing a booking request form.
The images below feature
Cupcakes by THE CAKE GARDEN
Personalised chocolates and colouring-in cards by HANDMADE BY S & E
BOOK YOUR PARTY WITH US!
Our Themed parties can book out quickly, so please contact us as soon as possible to reserve your date!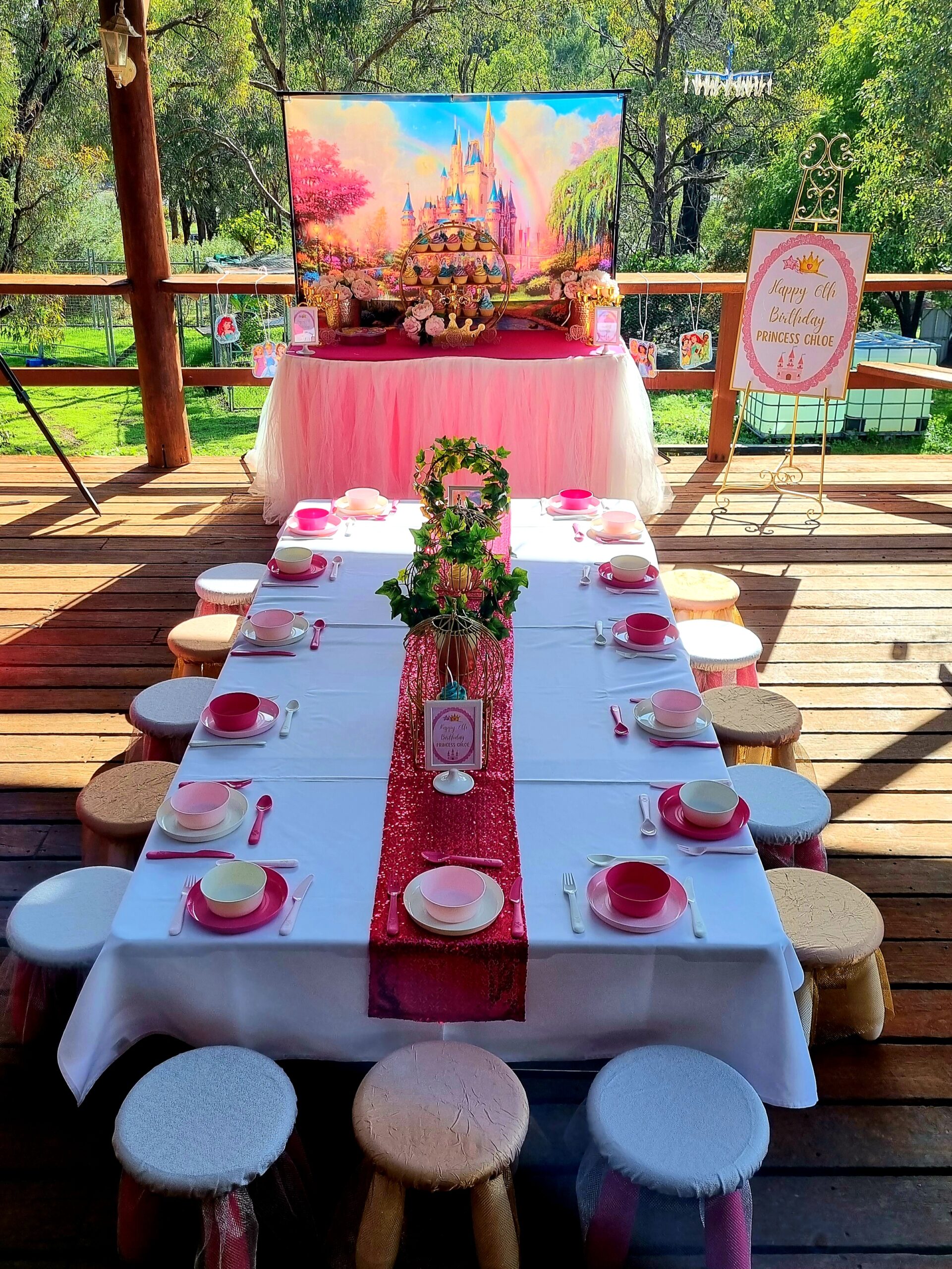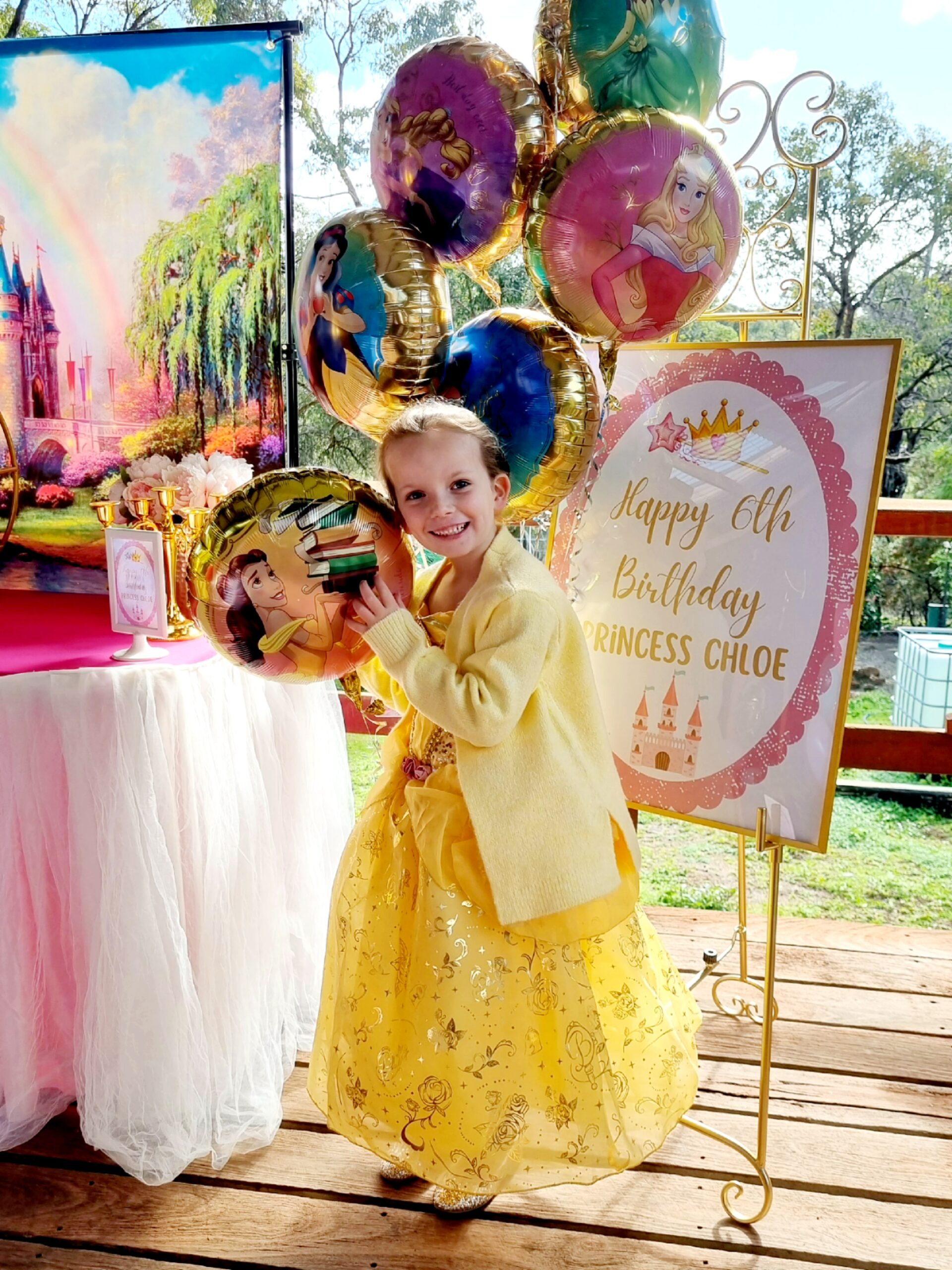 PRINCESS PACKAGE
$200 for 10 x Princess's
$5 extra for any additional kids (extra tables required if you exceed 12 kids)

1 x princess theme backdrop (1.5m x 1m)
10 x stools
10 x princess stool covers (gold and silver)

10 x tutu skirts for stools (gold and silver)

2 x kids height adjustable tables
1 x cake table (pictured in front of backdrop)

1 x pink stretch table cover for cake table
1 x large white table cover for kids table
1 x pink table runner
2 x gold candle holders (5 holders in each)
1 x gold candle holder (4 holders)
2 x gold carriage decor
6 x small pink loveheart carriage decor
2 x gold vases
5 x artificial peonies bouquets
2 x artificial plants in gold vase
4 x customised table signs in white frames
1 x large cupcake stand
1 x disney princess music box
1 x princess crown stand
2 x artificial plants in gold vase
Princess hanging decorations
10 x coloured plates
10 x coloured bowls
10 x coloured cutlery sets
10 x coloured cups
Additional items available to hire that are usually added to this package:

Balloon Garland - From $80 per metre
Backdrop Stand $15
Gold easel (we also have wood) $15
Gold frame $10 (fitted with perspex, plastic so is safe around lil ones)
Customised poster sign.  Printed $20 (50 x 70cm) or $30 (A1 size)  - Customer gets to keep
Additional tables all fold-able trestle style (6ft, 5ft, 4ft height adjustable available) $10 each
Additional table linen $10
Platters - Wood or White
Paper Lanterns $1 per latern
3 x 3m Marquee inc weights $40
Adult Stools $2 each
Fold-able bench seats $10