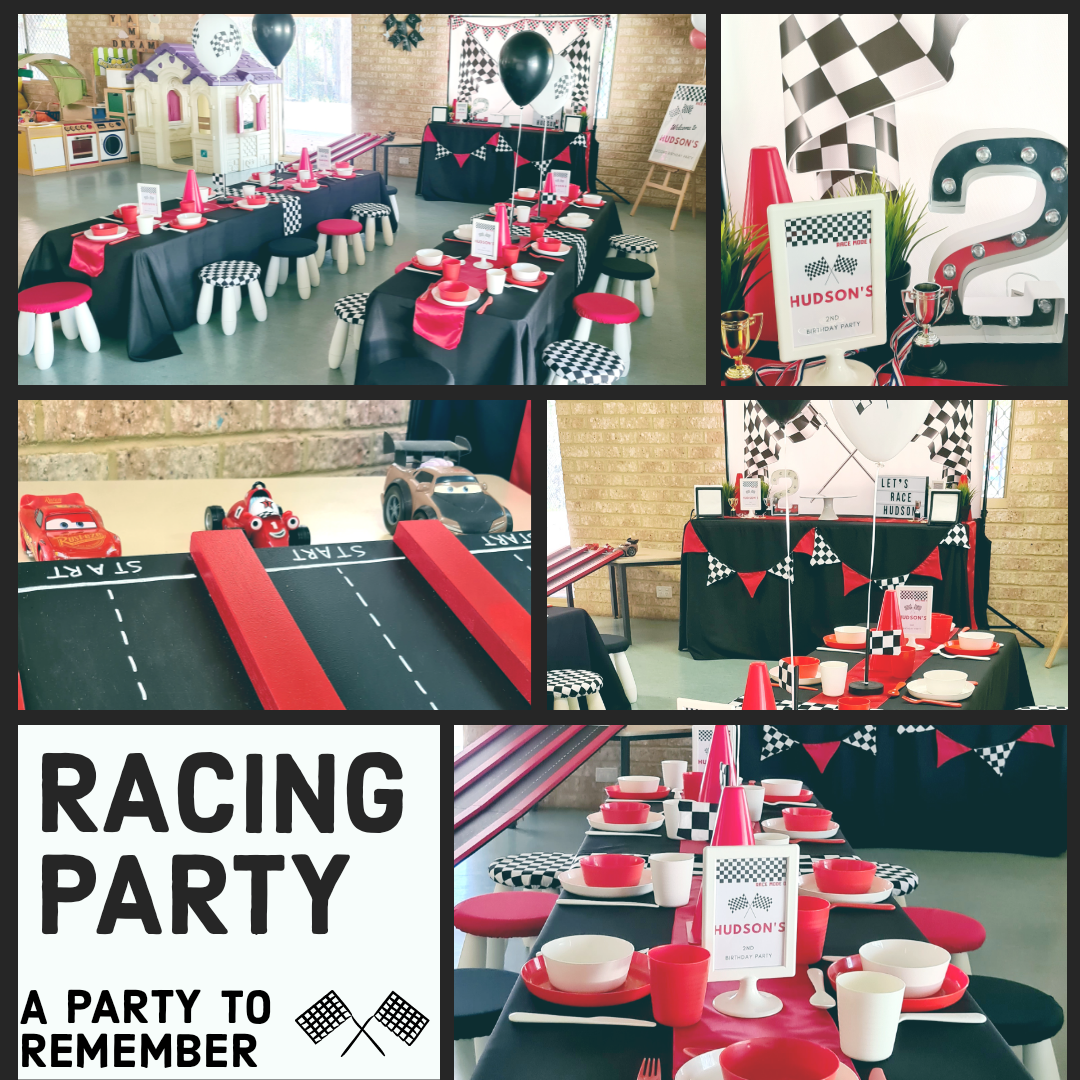 RACING PACKAGE!
Ladies and Gentleman... start your engines!! This party is perfect for all those cars, motobike and motocross lovers!  Just switch up the decorations!
Want a girly party...just pop in some hot pink stools, table runners, pink traffic cones and different coloured plates etc..... the choices are endless!  Ask us how!
You can hire our complete DIY (do-it-yourself) package or let us set it up and style it for you!  We can also help coordinate your whole party..cake..food..balloons...party bags..just ask when completing your booking request form.
BOOK YOUR PARTY WITH US!
Our Themed parties can book out quickly, so please contact us as soon as possible to reserve your date!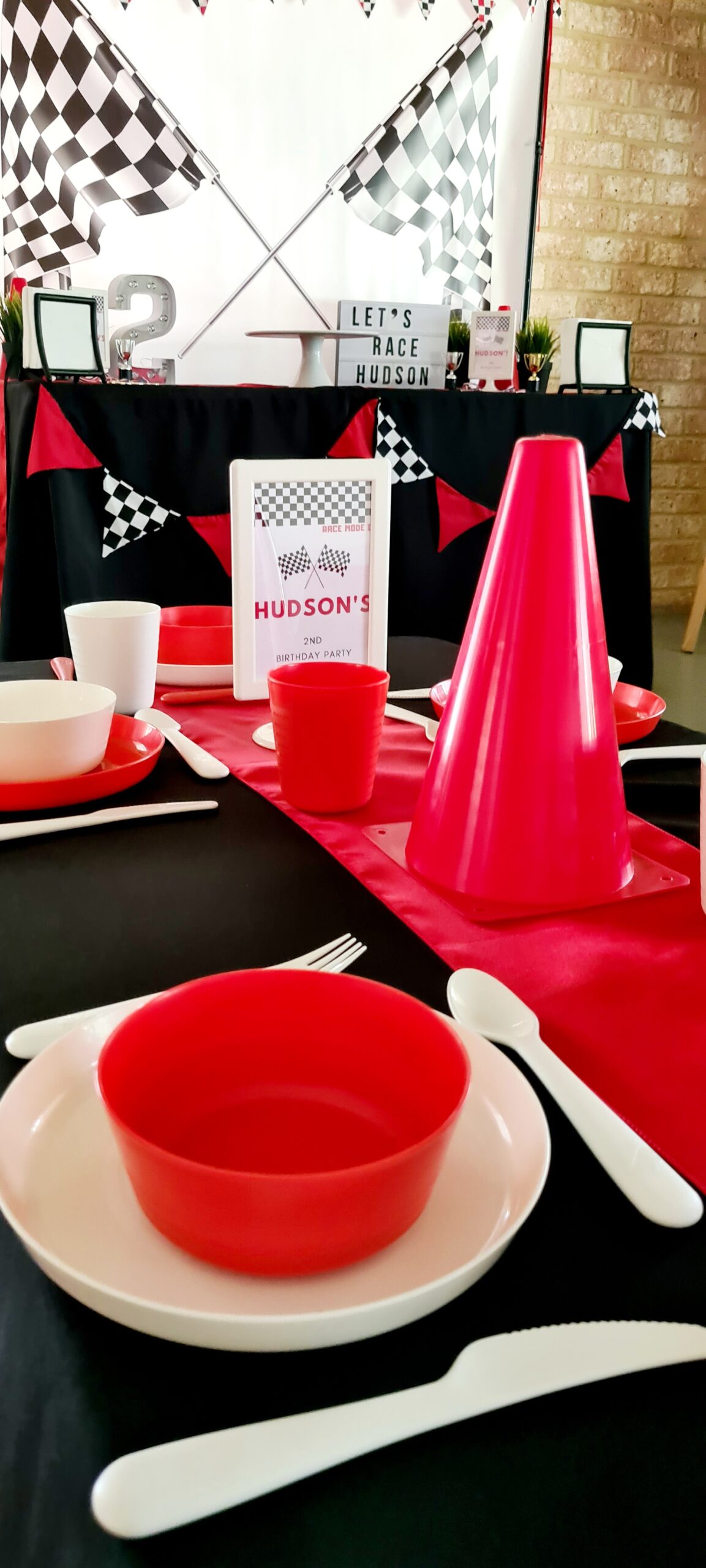 RACING PACKAGE
$200 for 10 x Racing fans
$5 extra for any additional kids
1 x Racing backdrop 1m x 1.5m
1 x Fabric bunting (red, white, black checkered)
10 x Stools
10 x Racing stool covers (mix of red, black and checkered)
1 x Cake/present table (5ft table)
1 x Black tablecloth for the cake table
1 x Red satin table runner for cake table
1 x Checkered table runner for cake table
2 x Height adjustable tables for kids table (makes table setting of 10)
1 x Black tablecloth for kids table (3m long)
1 x Red satin table runner for kids table
1 x Checkered table runner for kids table
1 x White cake stand
4 x Racing flags (wooden)
4 x Personalised signs small
4 x Red traffic cones for table decorations
4 x Artificial plants
8 x Medals
4 x Trophies
10 x Red/white plates
10 x Red/white bowls
10 x Red/white cups
10 x Red/white cutlery sets
Additional items available to hire:
Balloon Garland - From $80 per metre
Racing Table and 3 x cars/motocross bikes for party racing $30
Personalised sign framed and displayed on wooden easel $50(Customer gets to keep print)
Helium Balloons - $4.50 per balloon

Backdrop Stand $15
Balloon P A R T Y boxes (with 15 balloons) $30
Donut Wall $15
Platters - Wood or White
Paper Lanterns $1 per lantern
3 x 3m Marquee inc weights $40
Adult Stools $2 each