Baby Showers and Baby Sprinkles, are a great way to celebrate the Mum to be or the parents to be!  It is the celebration of new life!  The acknowledgment of woman to mother!
Not only that... its the accumulation of excitement held by future grandparents, aunties, uncles, cousins, friends, family!
A celebration of the impending birth...the excitement, the horror, the wisdom, the LOVE.   It's a milestone you will never forget!
So let's make it A Party to Remember!
We can assist with:
Event Coordination
Backdrop (variety to choose from)
Decorations (chat to us about what you would like your shower to look like)
Balloon garlands (on our circle mesh backdrop, on our greenery wall, on our mesh rectangle backdrop, on our vinyl backdrops, on pillowcase tension backdrops, on gold curtains, on easels etc)
Customised balloons
Customised treats
Signage
Easel hire
Tables and Chairs
Tablecloths
Table runners
Table skirts
If its not listed above - then just ask!
Contact us to discuss your vision!
Some Baby Shower options......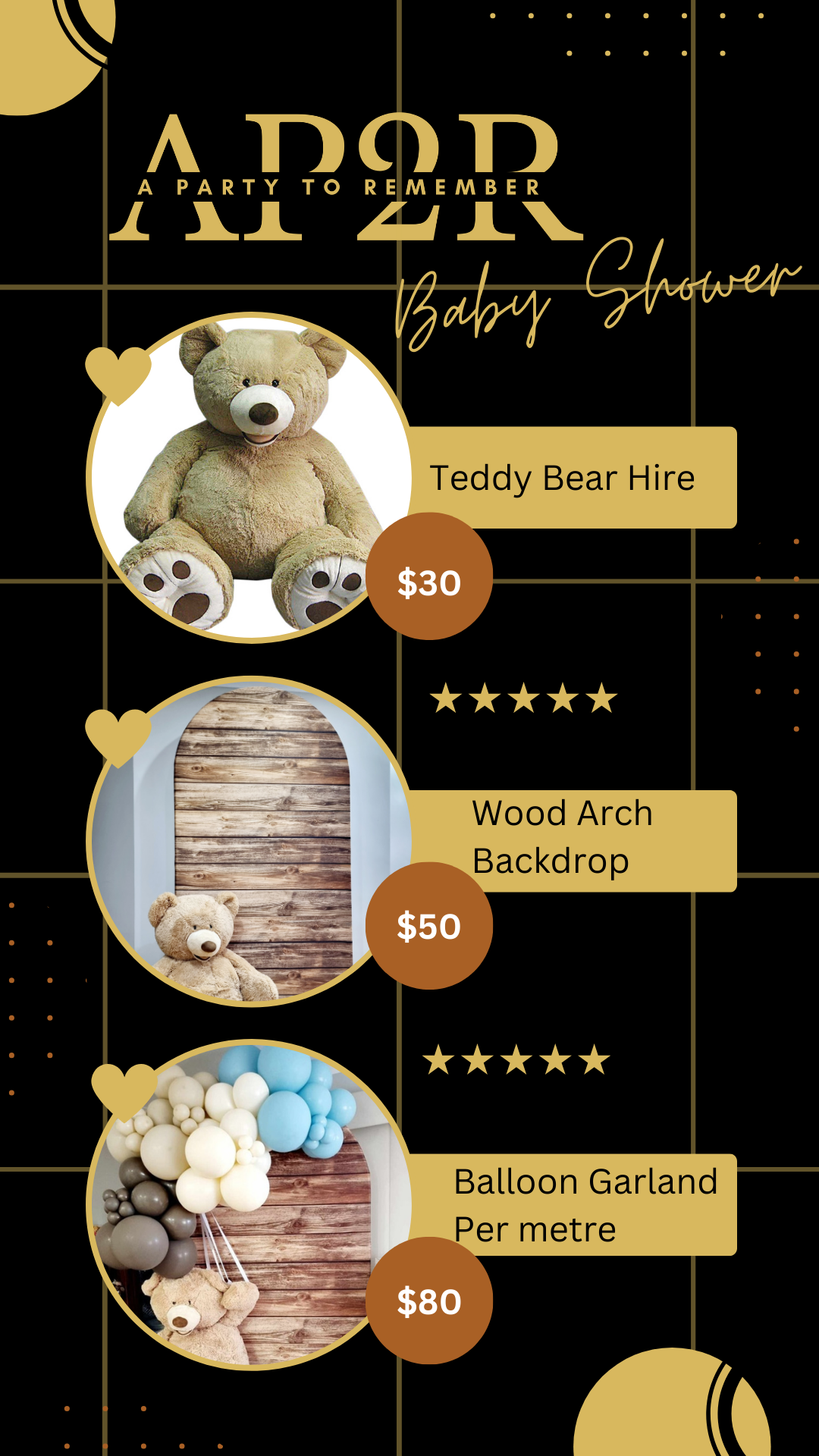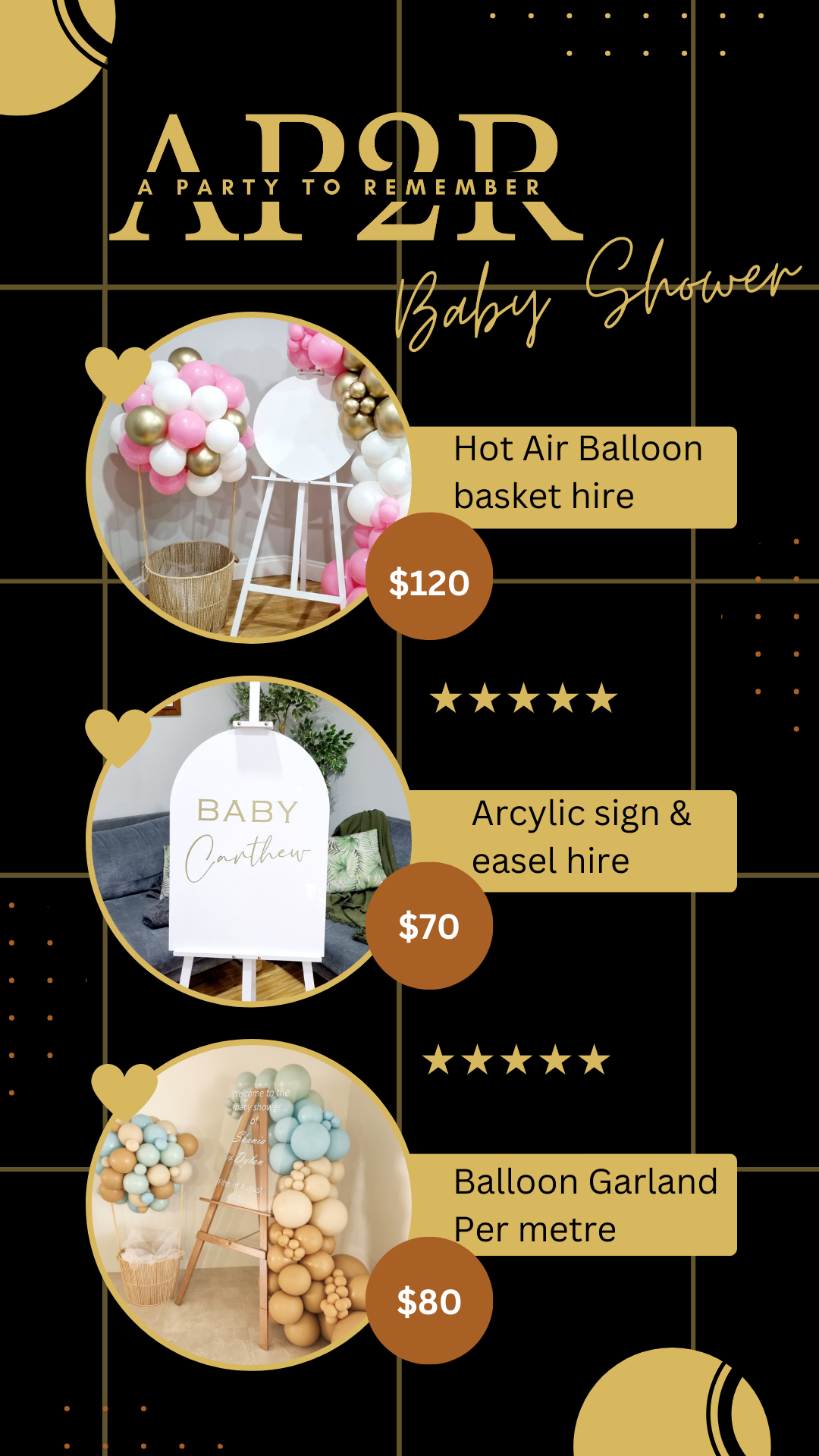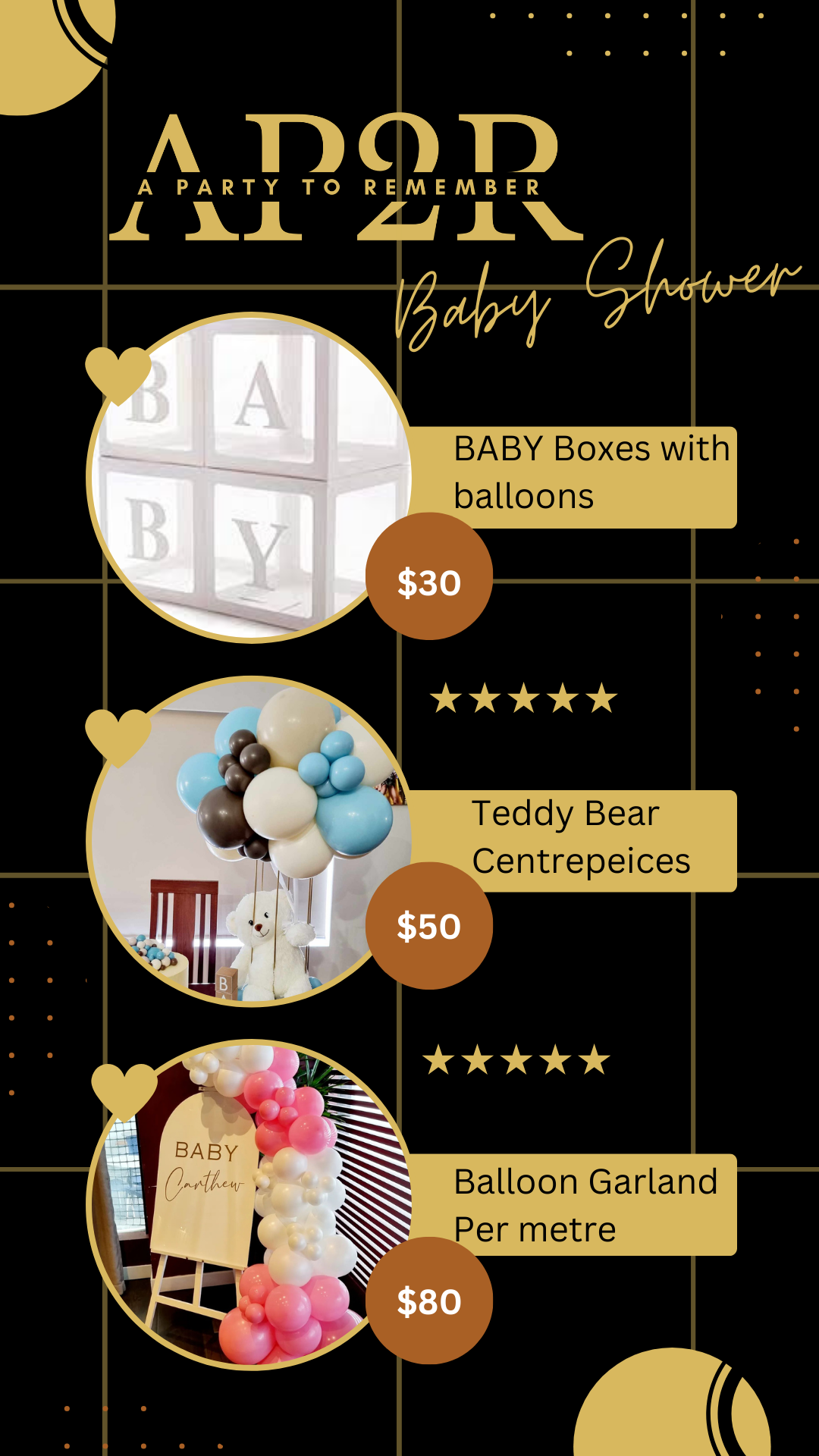 Some Baby Shower themes.....
We can BEARLY wait!
Love you to the moon and back!
Sweet as can BEE!
The adventure awaits
On cloud nine
Baby in Blue
Baby in Bloom (add lots of florals for this one!)
Boho baby
Pretty in Pink!
Twinkle lil star
Oh Baby!
Holy Guacamole
Taco Bout a Baby
A Baby is Brewing
Ready to Pop
Sweet as peach
You are my sunshine
Up, up and away!
Contact us to discuss your vision!
Already know what you want?
Jump straight to our booking form!