LEGO THEME!
Does your little one like to tinker with Lego!  Make awesome buildings, expand their creations, build, stack, play, create, imagine!
Then the LEGO party is perfect for you!  Everything is Awesome!
Plus...the learning benefits of LEGO make Lego the toy that keeps on giving!
You can hire our complete DIY (do-it-yourself) package or let us set it up and style it for you!  We can also help coordinate your whole party..cake..food..balloons...party bags..just ask when completing your booking request form.
BOOK YOUR PARTY WITH US!
Our Themed parties can book out quickly, so please contact us as soon as possible to reserve your date!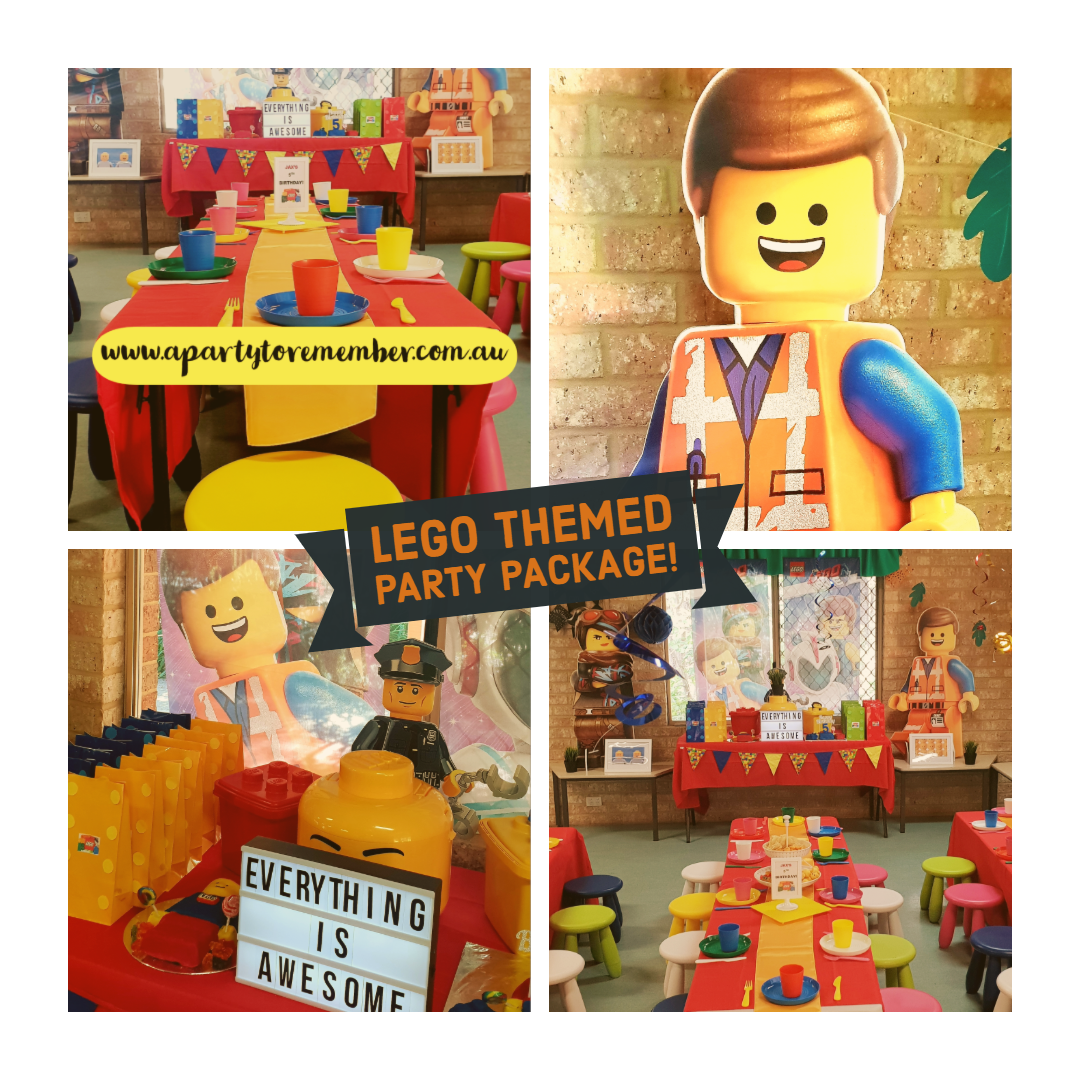 LEGO PACKAGE
$200 for 10 x Lego Fans
$5 extra for any additional kids
10 x stools
2 x kids height adjustable tables
1 x food/present table
1 x large red table cover for kids table
1 x  red table cover for food/present table
2 x yellow table runners
1 x Lego Storage Head
2 x Lego containers
2 x Lego spinning caddy's
4 x Lego Platters
10 x Lego faces (to stick to jelly cups/drink cups)
4 x Foam Board 3D Lego stand-up images (these need to be kept up high from children as they can be fragile)
2 x Lego A4 framed pictures
2 x Lego Banners (with magnetic clips)
1 x Lego themed bunting
2 x artificial plants
Lego head large hanging decorations 
10 x pastel coloured plates
10 x bright coloured bowls
10 x bright coloured cutlery sets
10 x bright coloured cups
Want some LEGO inspiration?
Check out our LEGO party themed blog!