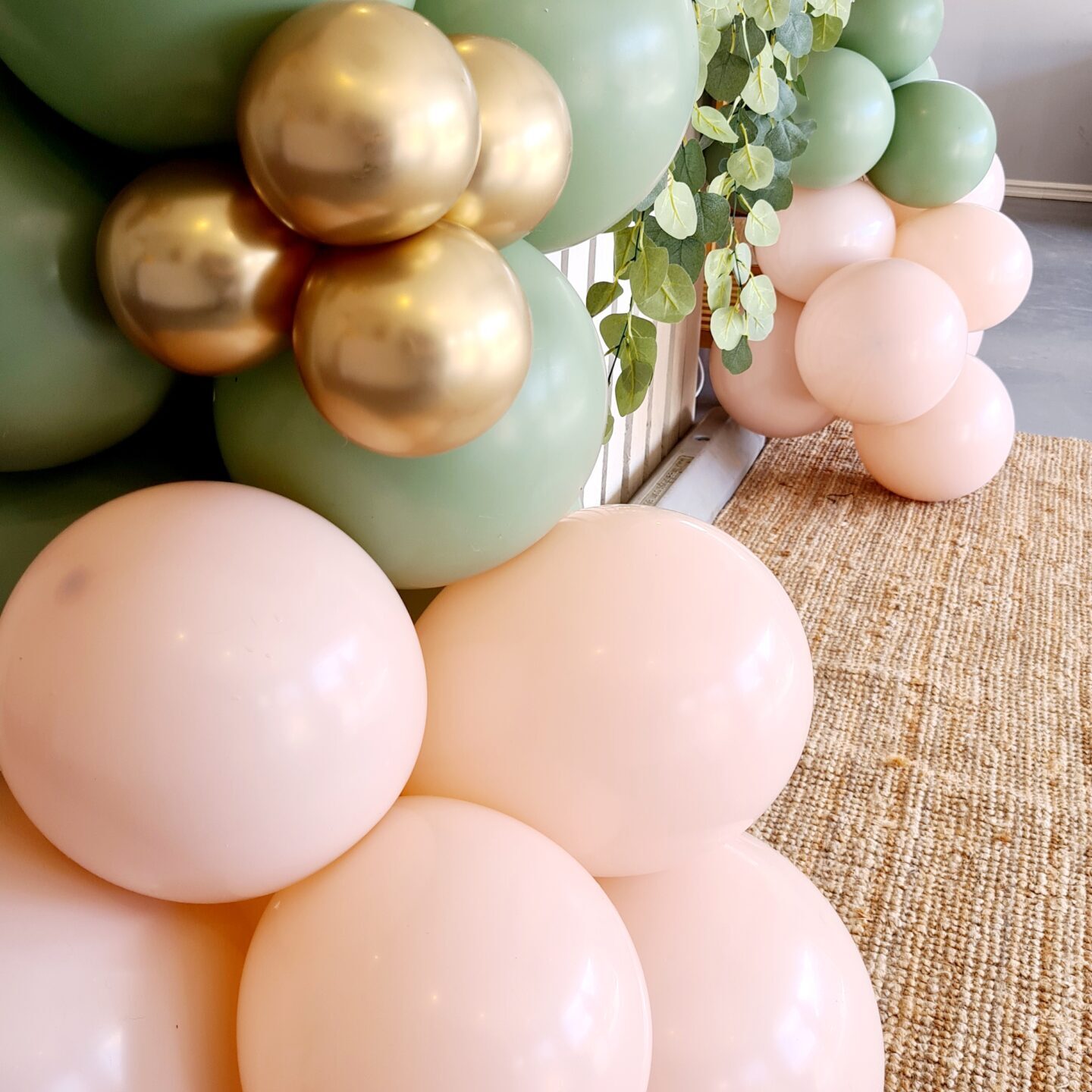 Balloon garlands, single helium balloons and bespoke creations are a new addition to our suite of services!
Oh and we are hooked!
There is something about using quality balloons, in soooo many gorgeous colours, that results in something unique and stylish for our clients!
Our Balloon garlands add that extra something to your event.  They are bright, colourful, can be customised to any theme and are just AHH- MAZING!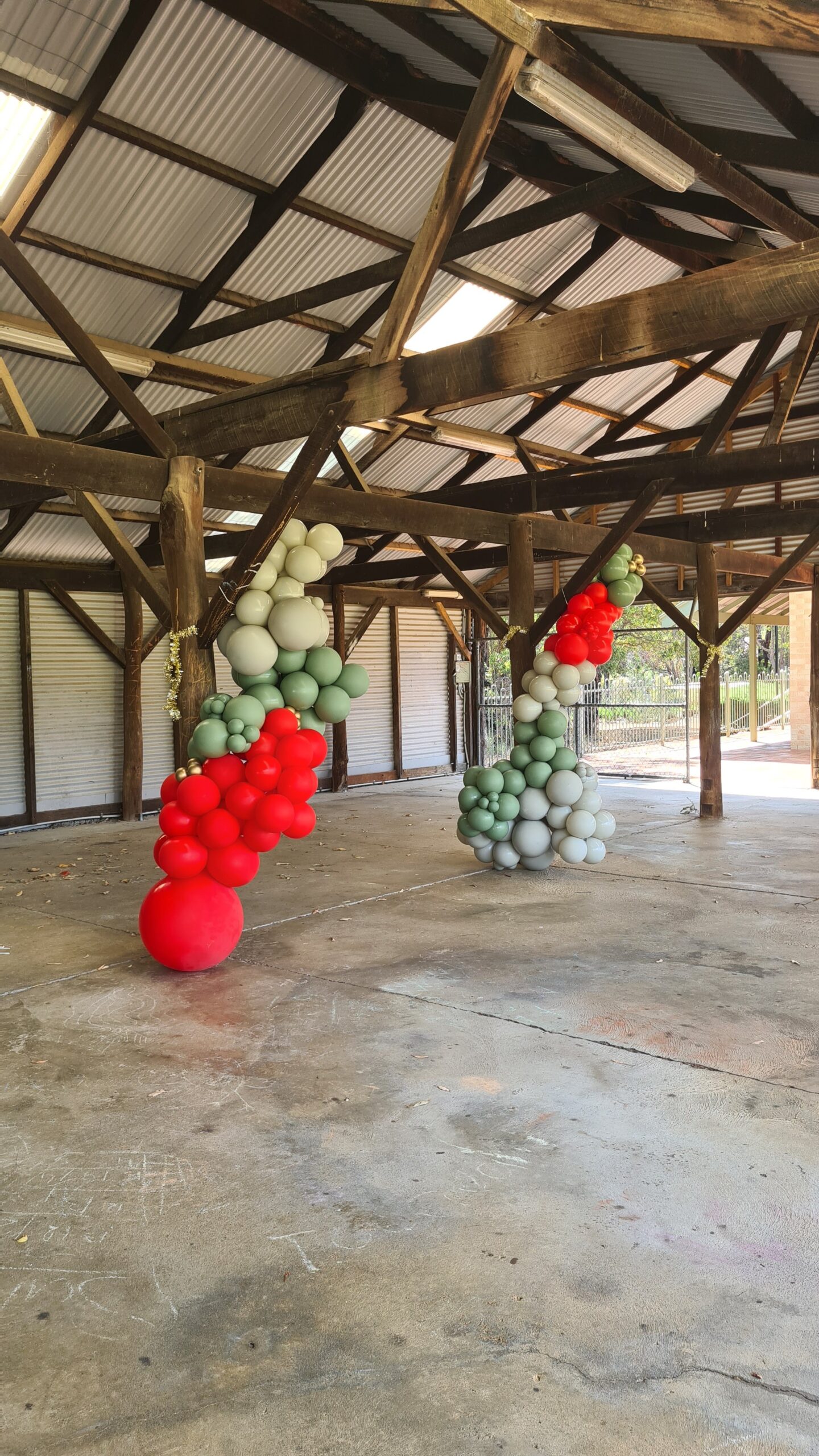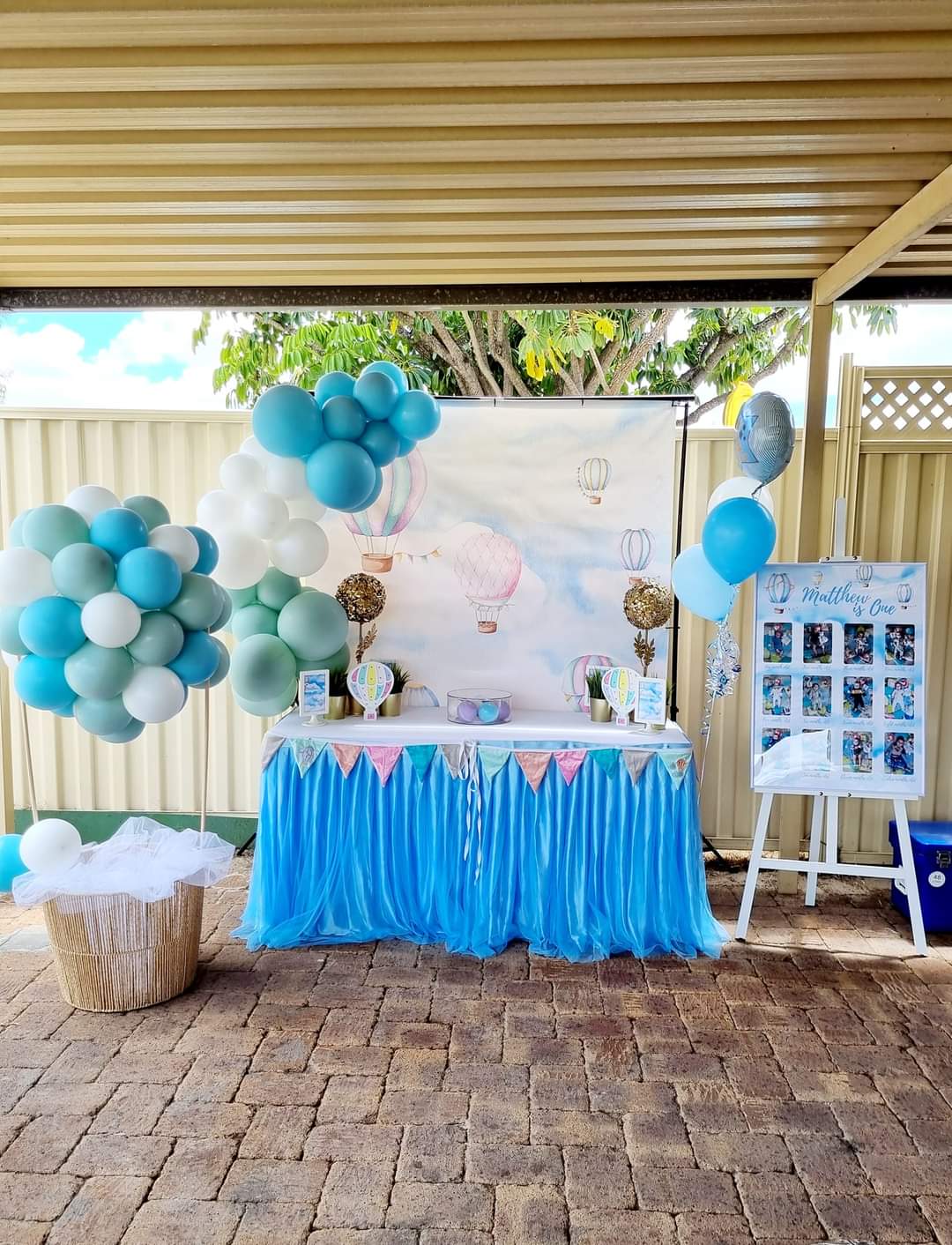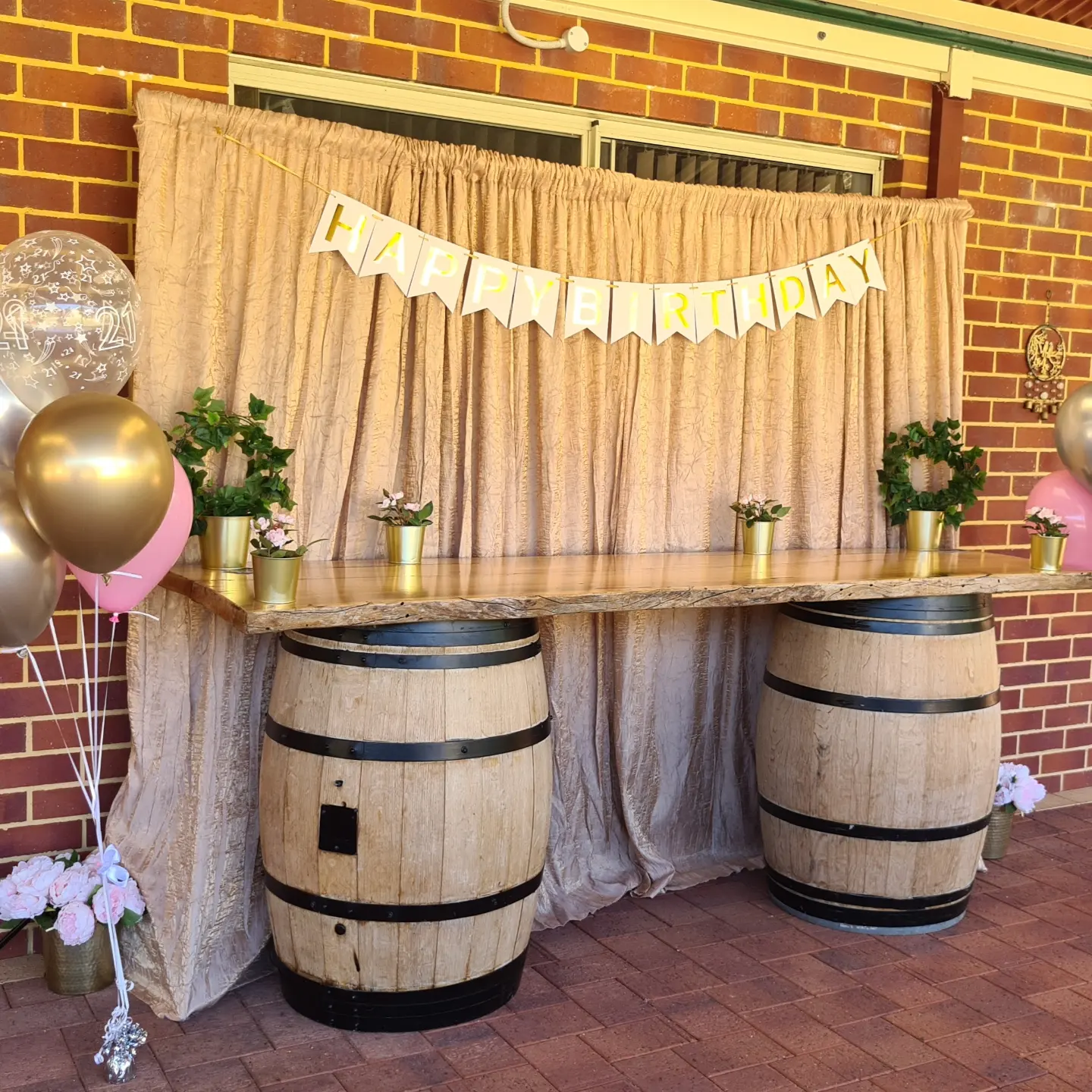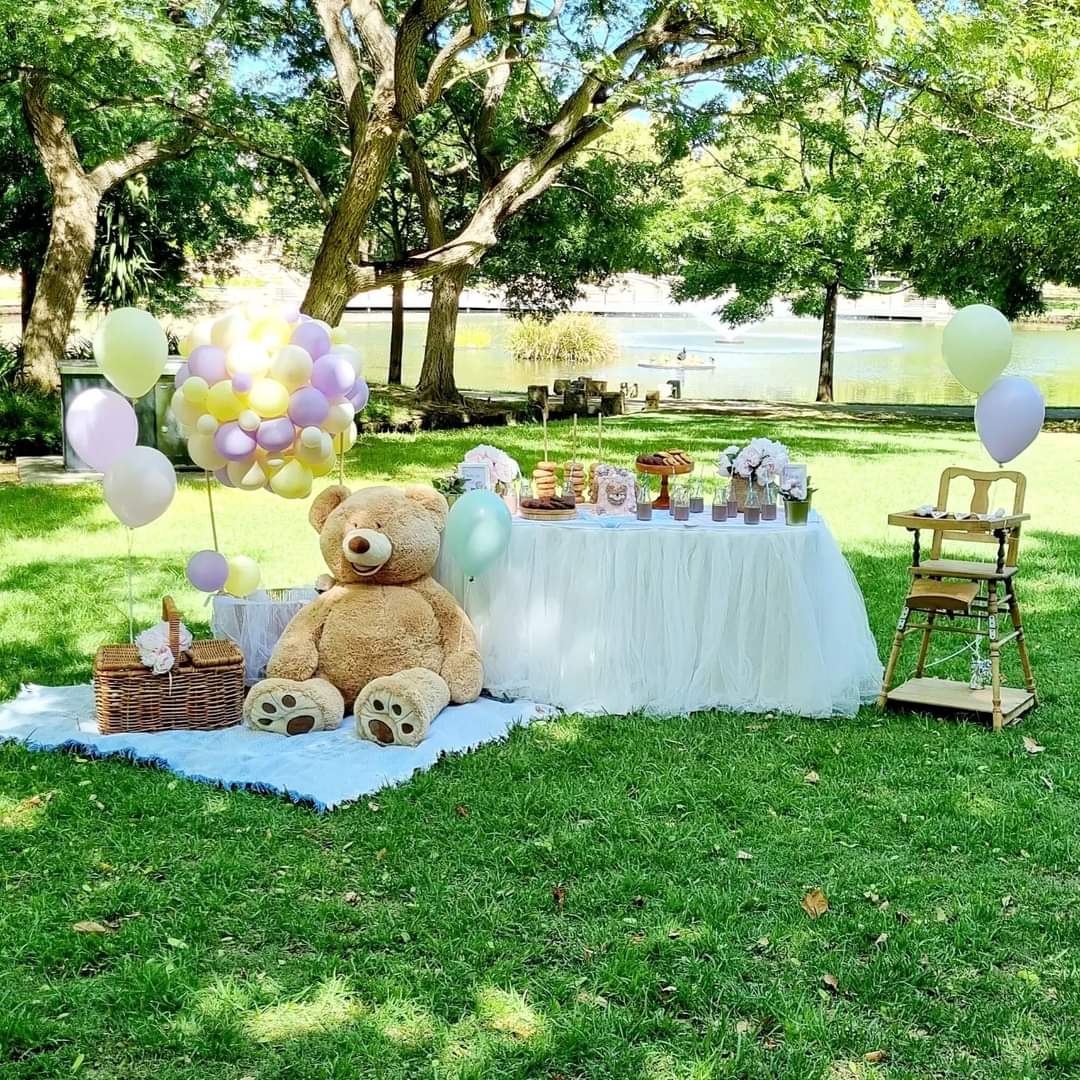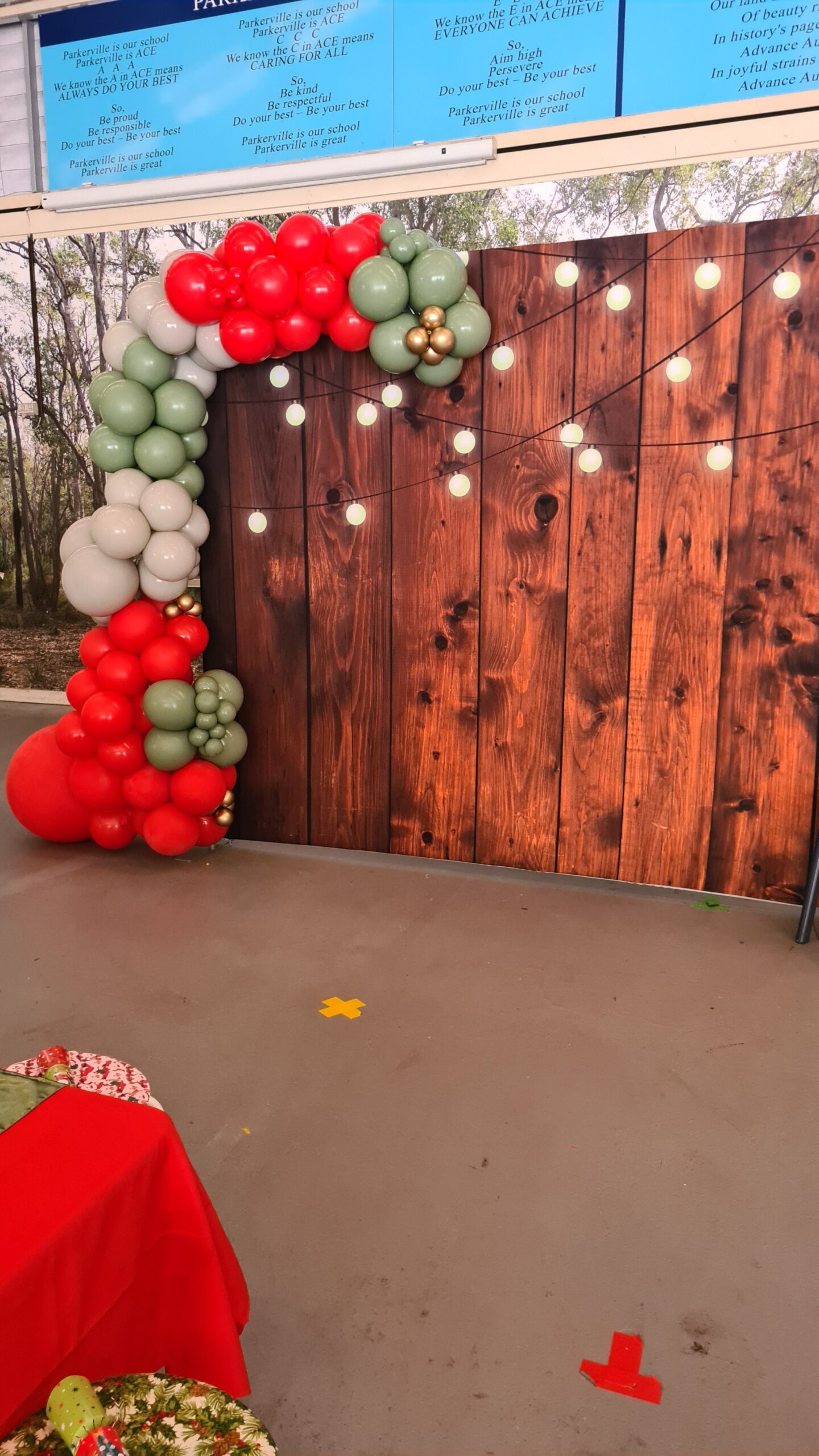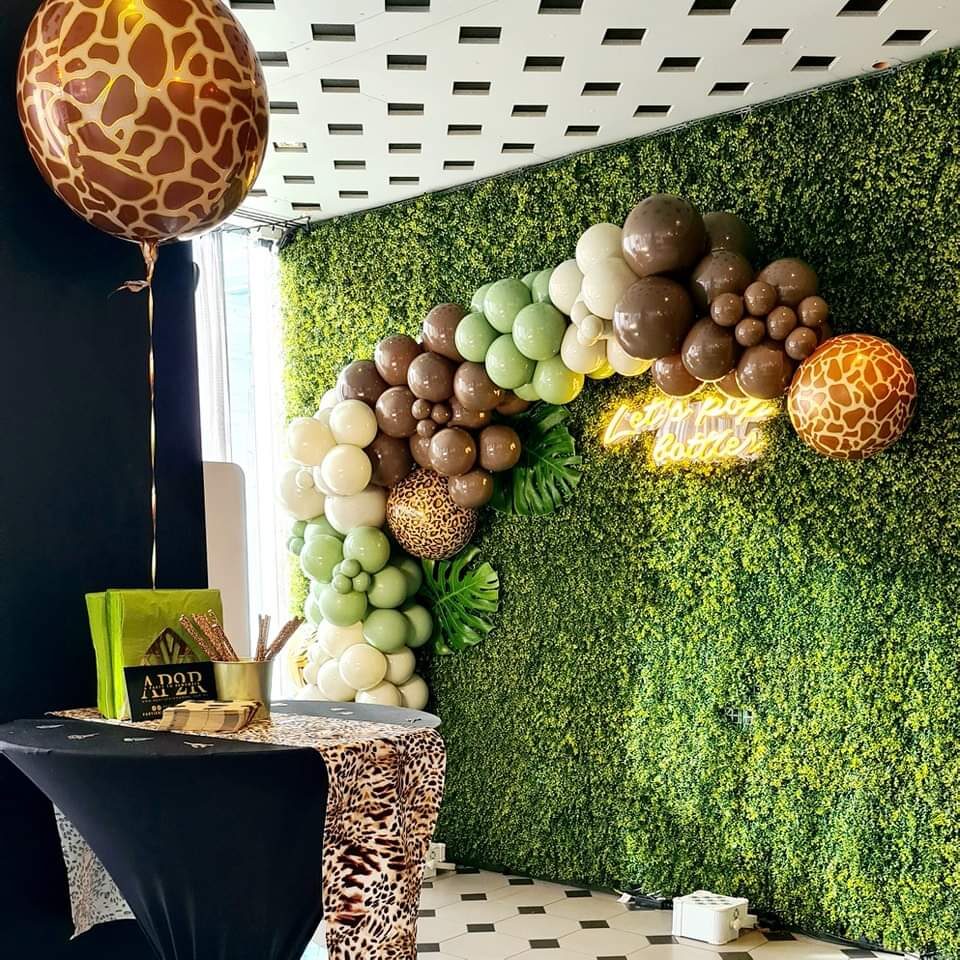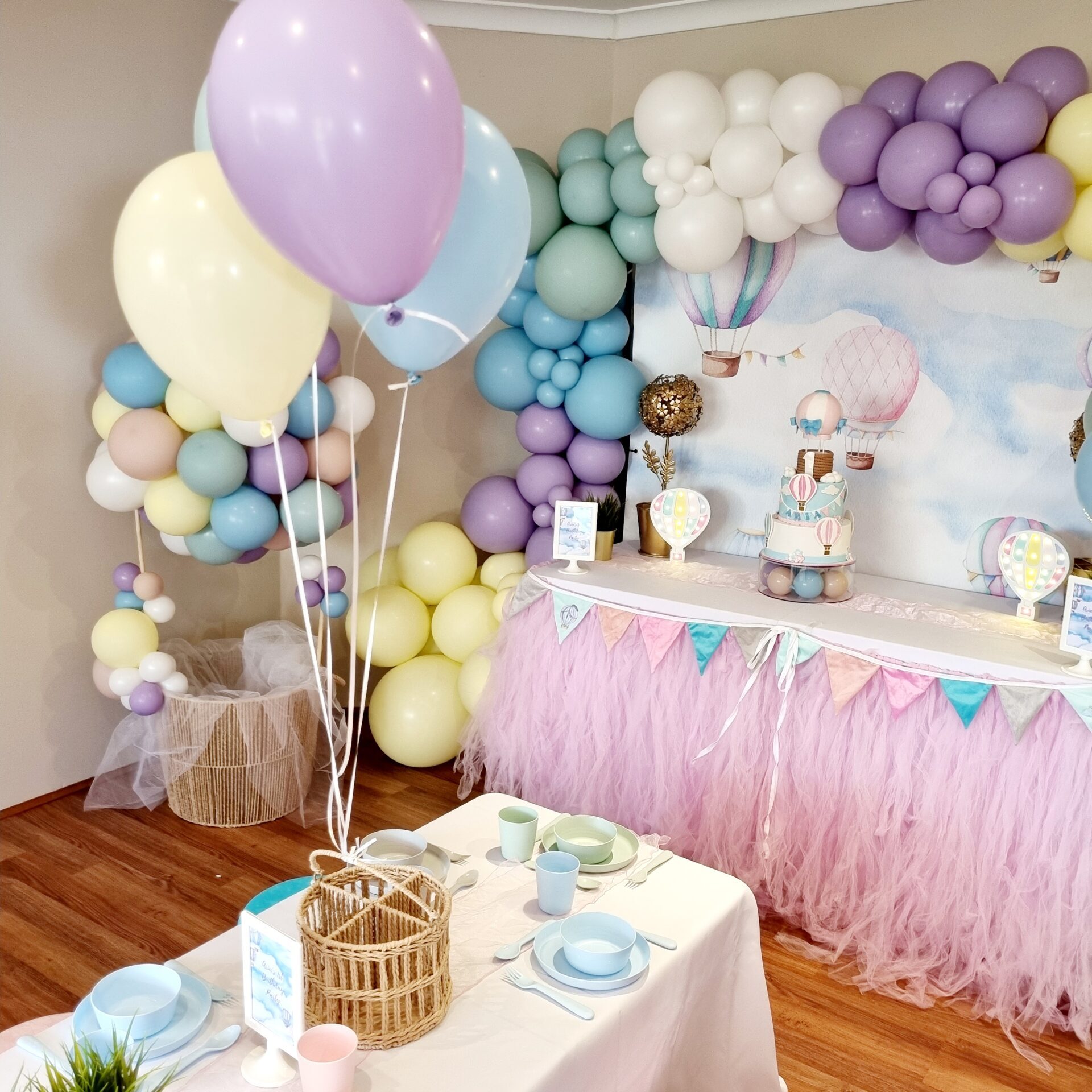 Balloon Garland Pricing
We charge $80 per metre for garlands
A good way to work out how many metres you need is to size up where you are putting the garland.
If it is going up one side of our backdrops these are usually 2m high.  If you would like it to go up one side and across the top this is usually 3.5 - 4m.
If you would like it to go alongside an easel with customised acrylic sign this is usually 1.5m.
If it is going up a circle mesh backdrop you need 3m - 4m
Customised colour combinations e.g. double stuffing (description below) is extra.   Please note desired thickness of garland is taken into consideration when quoting.  Please tell us about your vision!  We would love to tailor something customised for you.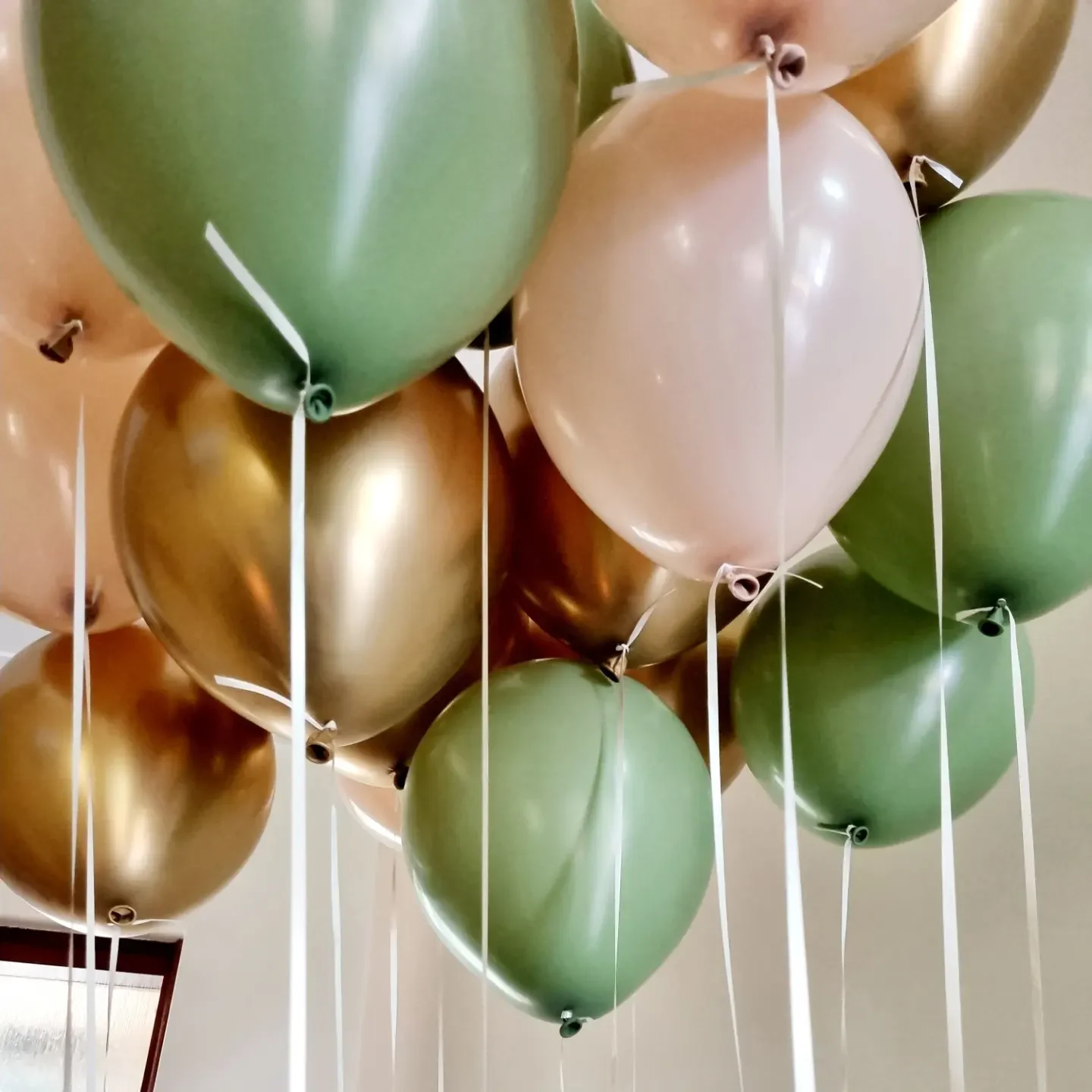 Helium Balloon Pricing
$4.50 per balloon for 11inch balloons
$20.00 per balloon for 40cm Orbz balloons (add text from $10 extra)
$25.00 per balloon for 60cm latex balloon (add text from $10 extra)
$30.00 per balloon for 54cm Jumbo Orbz or Loon Balls (add text from $10 extra)
$40.00 per balloon for Jumbo (90cm) balloon (add text from $15 extra)
$55.00 per balloon for 60cm Clear bubble balloon with 5 x mini balloons inside (add text from $10 extra)
$3.00 per weight (to keep)
$1.00 per weight (to hire)
Customised Wording
Please let us know if you need a customised balloon.  This starts from $10 and we have a number of colours to choose from including:
White
Black
Gold
SIlver
Grey
Pink
Hot pink
Blue
Peach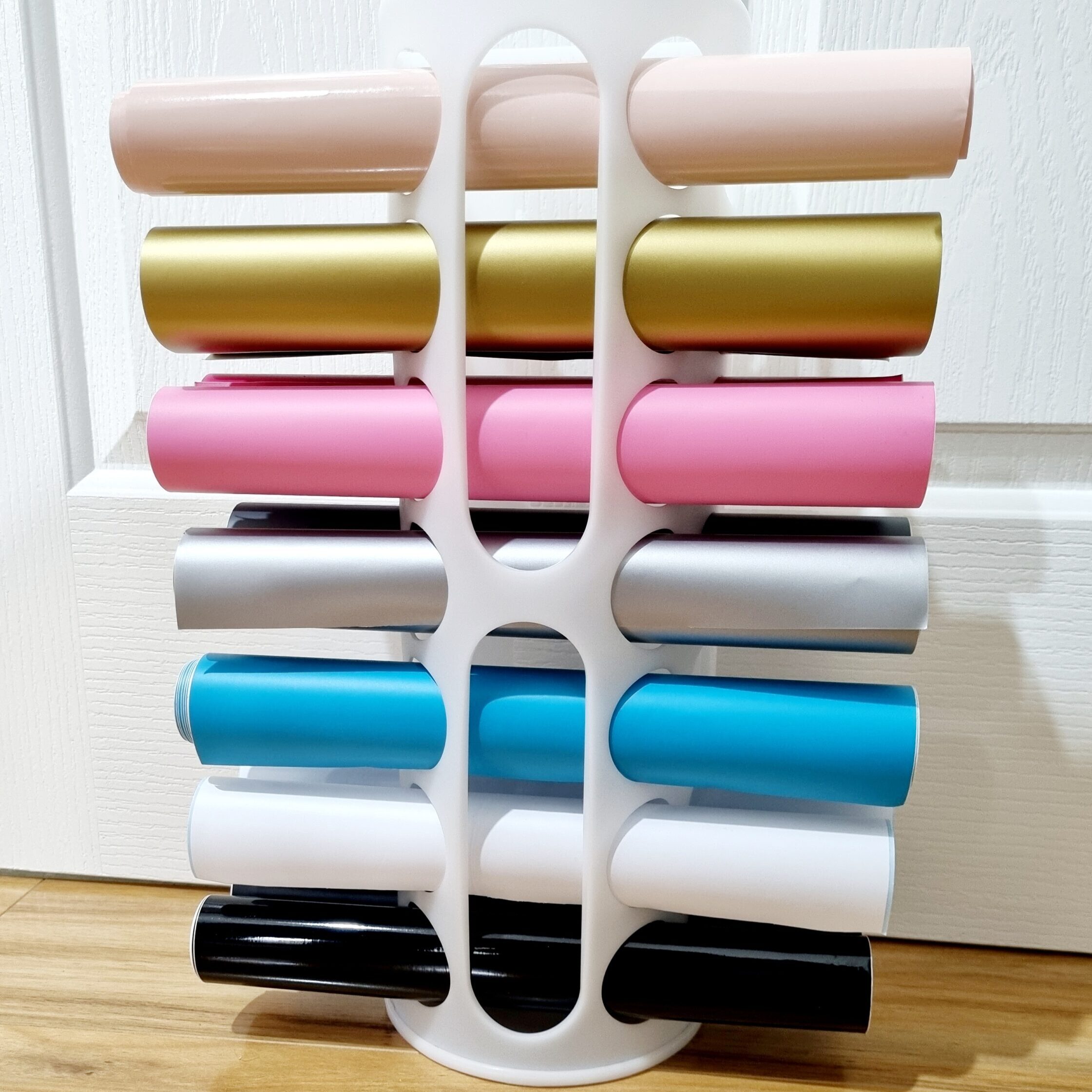 Bespoke Balloon Creations
Hot Air Balloon Prop - The best for a photo opportunity! $110
Why not add this to our Hot Air Balloon Package!  Click here to go to that page.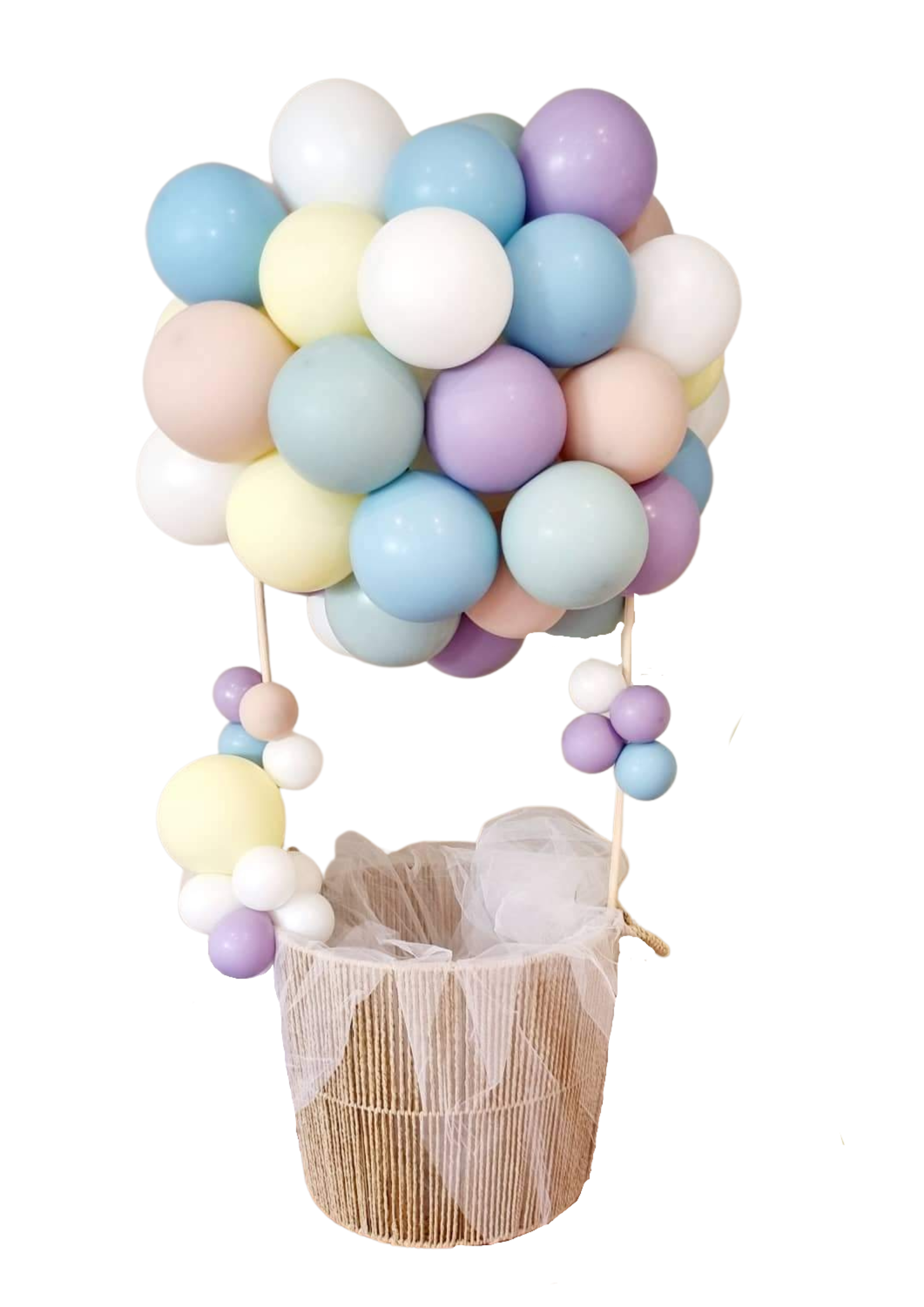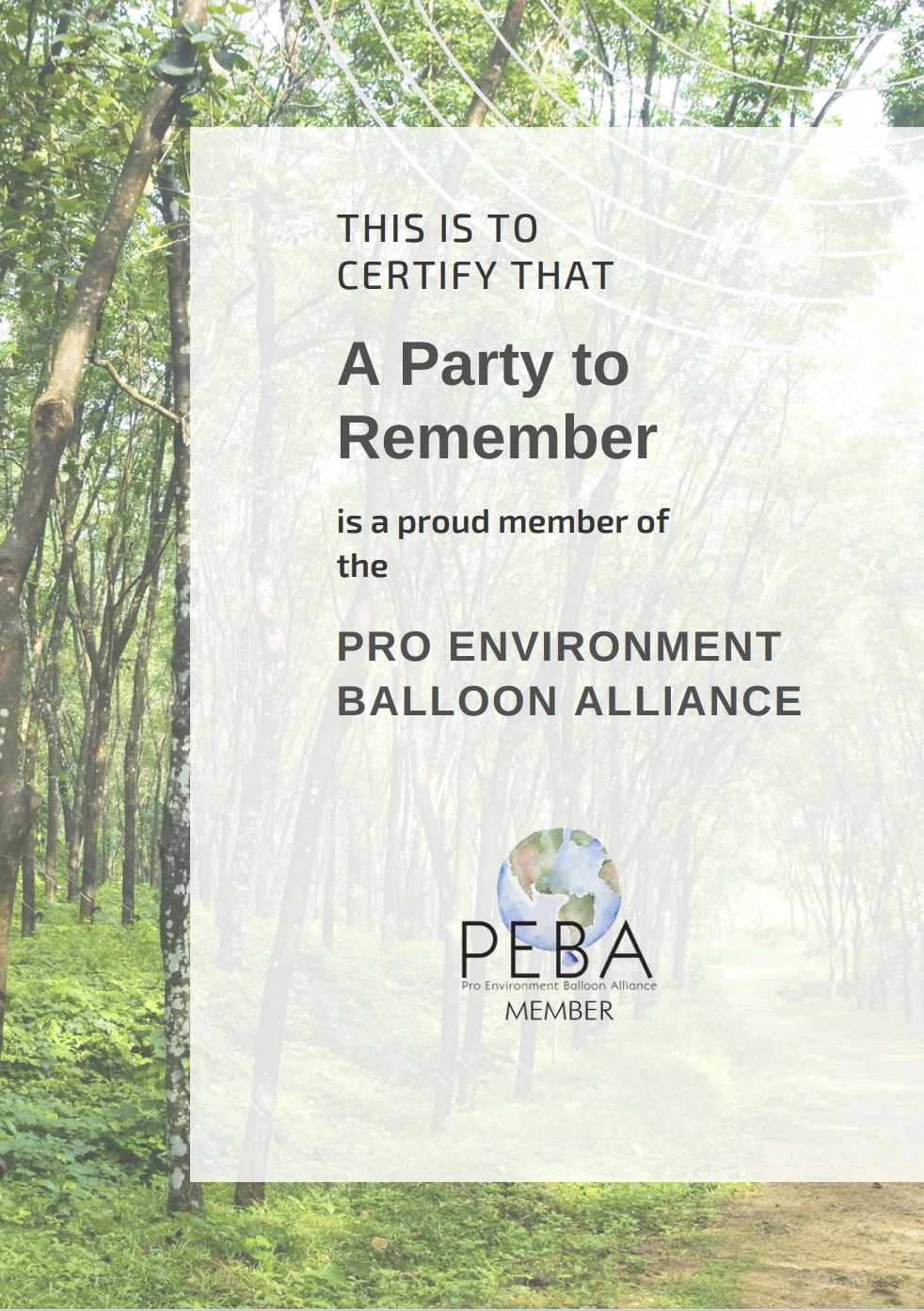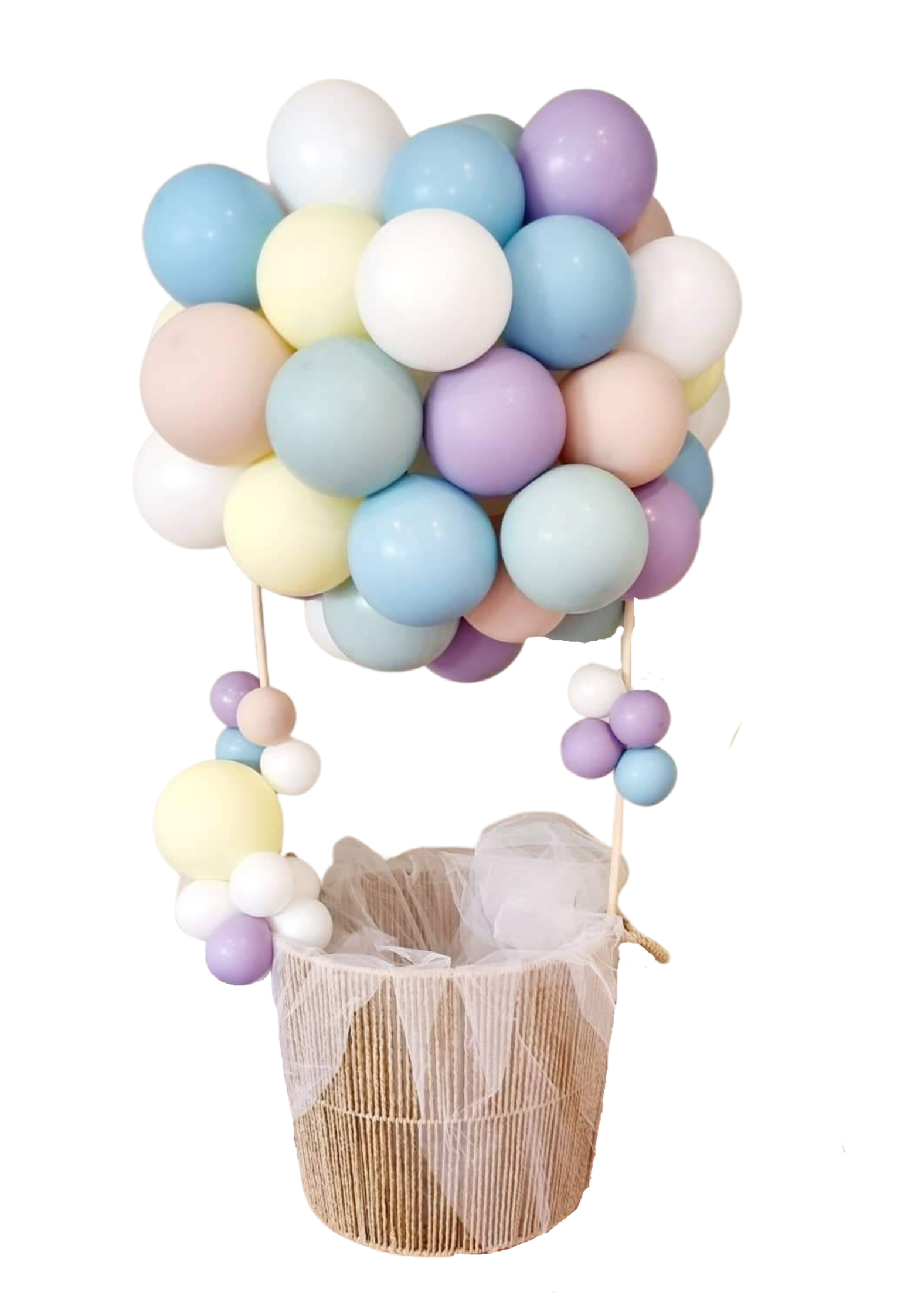 Biodegradable Latex Balloons
We use high quality latex balloons.  Latex balloons are not plastic and are made from natural rubber which is biodegradable.  Natural Latex comes from Rubber Tree Plantations which are a renewable resource.           
By choosing to use a Balloon Professional who uses latex balloons you are making an environmentally and economically responsible choice.   We are a member of the Pro Environment Balloon Alliance (PEBA ) driving environmentally responsible change within the balloon industry.
Balloons we use

We use high quality balloons including Tuftex, Qualatex, Sempertex etc.
*The colour charts below do not represent all colour options available.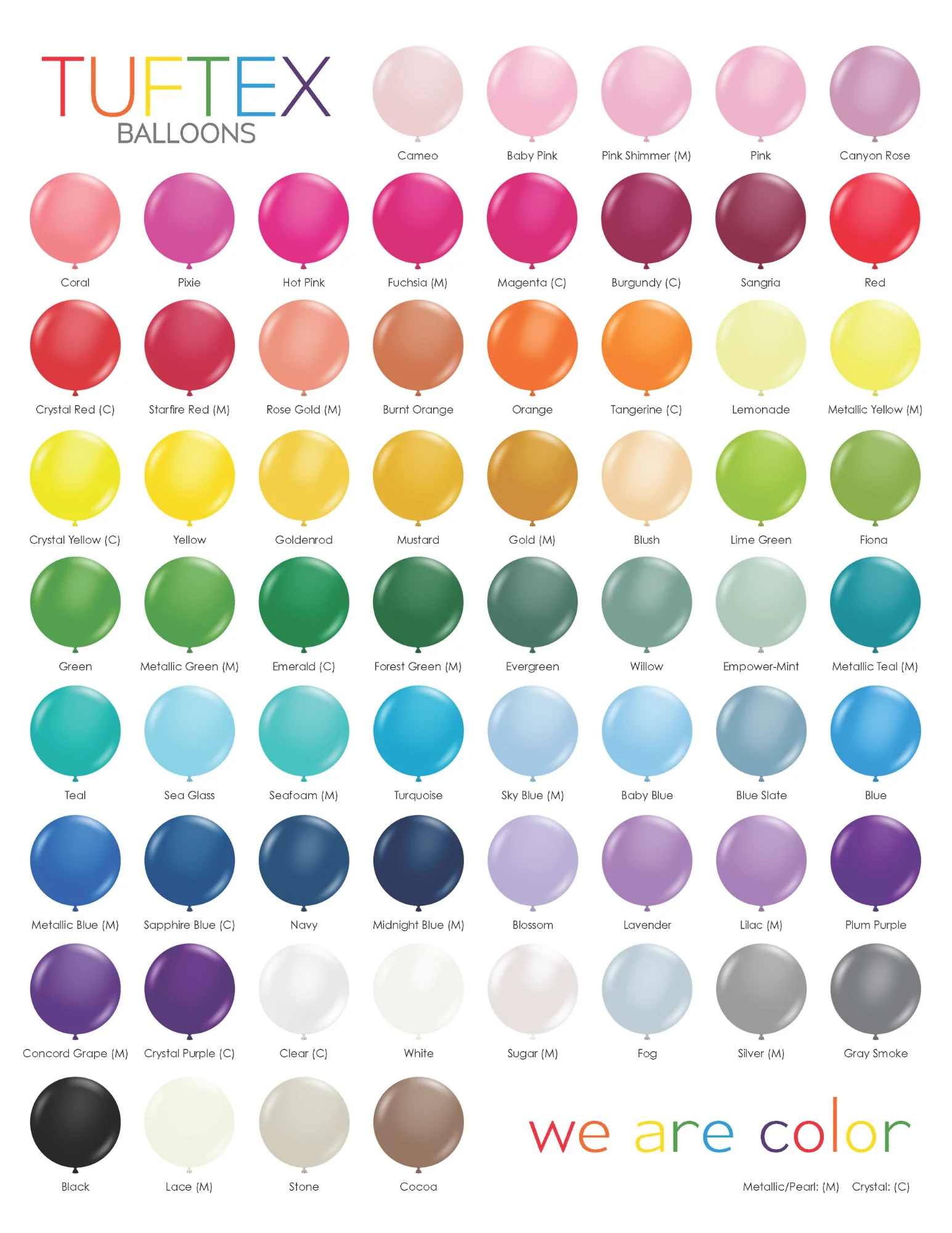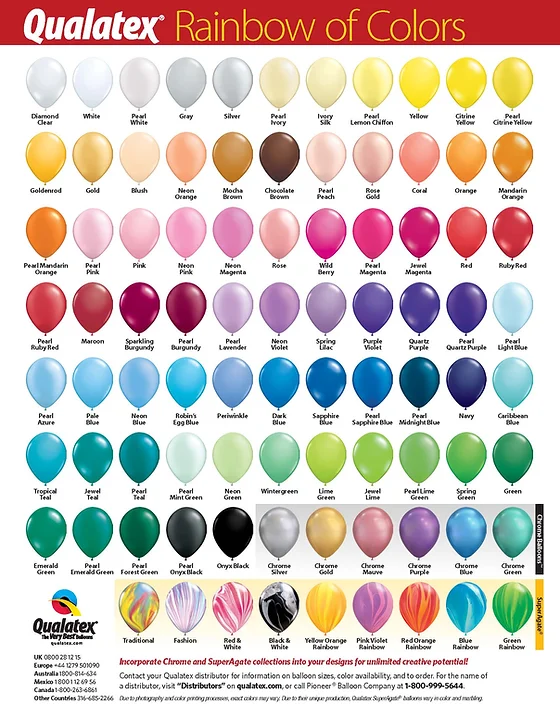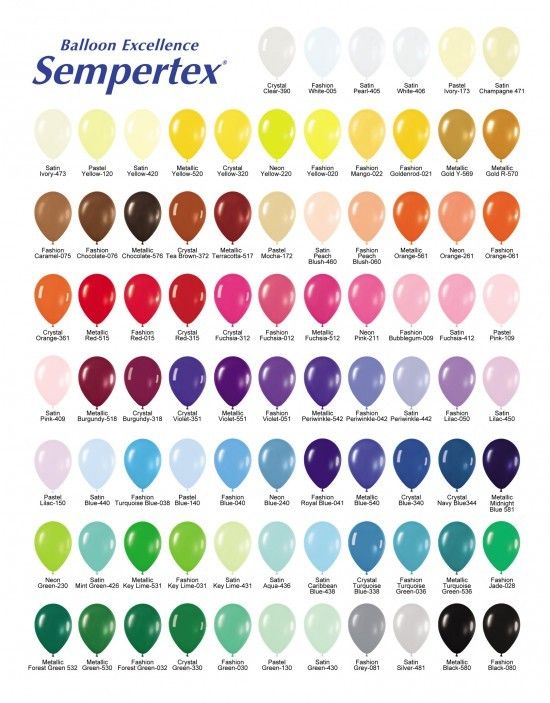 Double Stuffing
Double Stuffing is a technique used to create customised colours.
One balloon is inserted in another before inflation which uses double the amount of balloons but creates a look that is memorable, unique and one of a kind!  Please ask if you would like to create something spectacular!
These images show Sempertex Fashion Black inside Sempertex Rosewood (image one).
Colour difference between Sempertex Fashion Black inside Sempertex Rosewood vs Sempertex Rosewood (image two).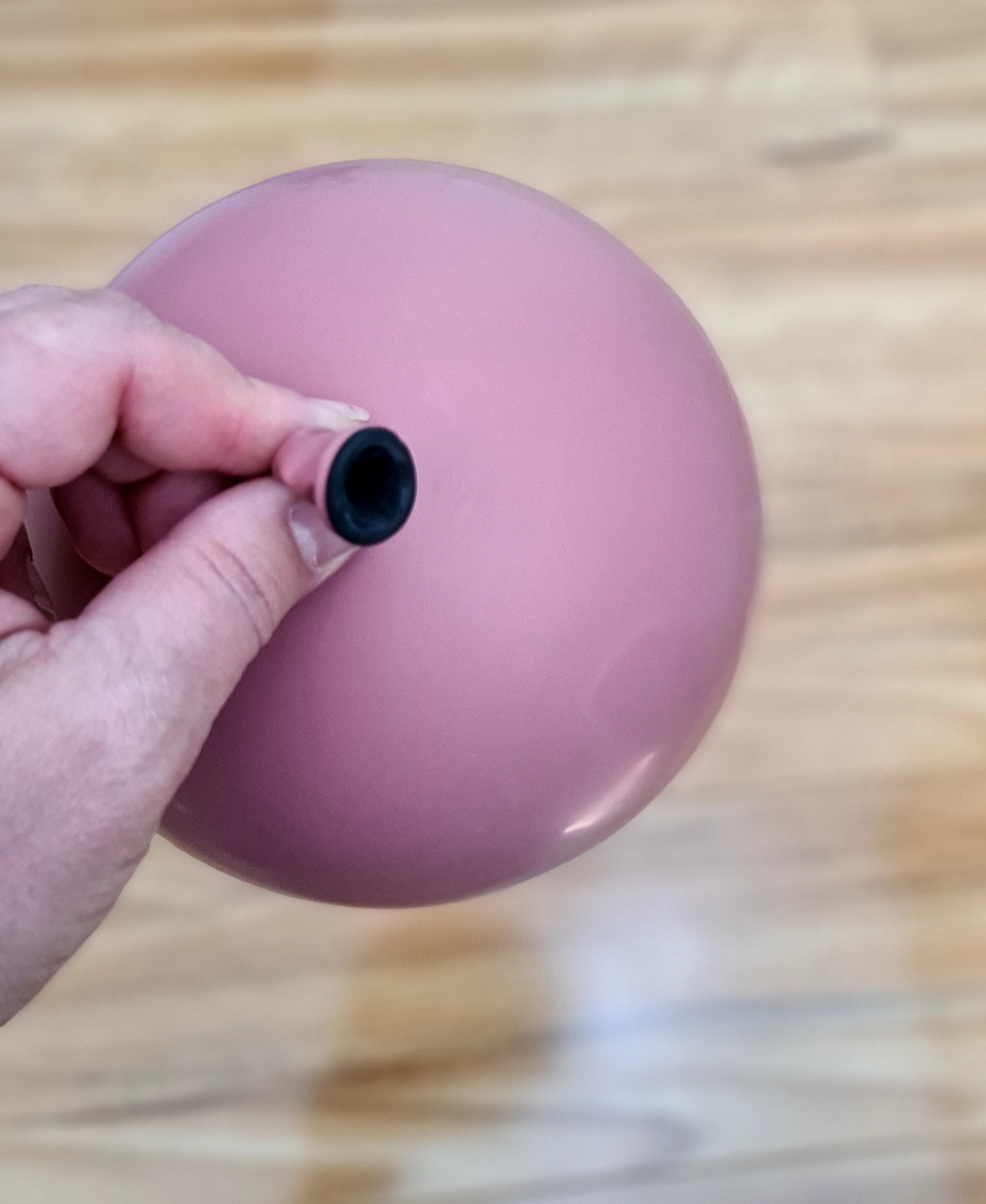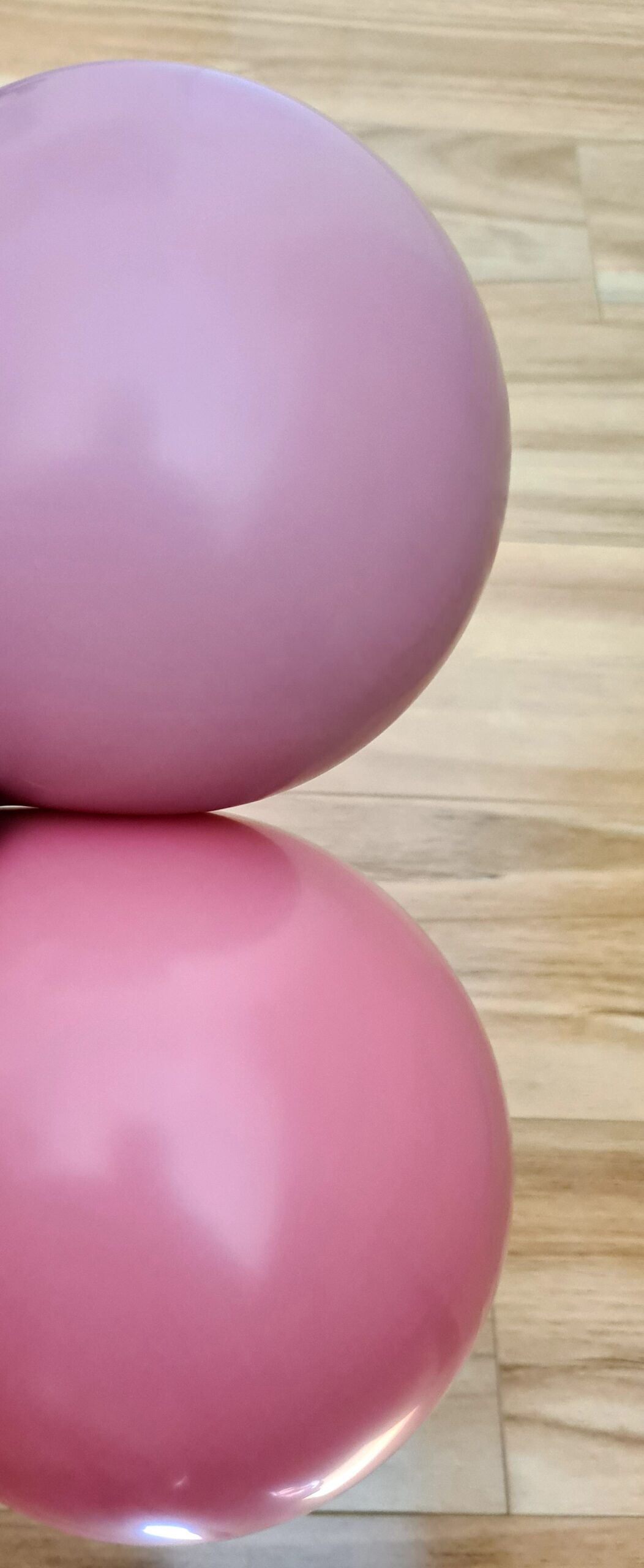 Customised signs and garlands
Our garlands are a great addition to any customised signs.  We have a variety of easels and can provide a matching balloon garland.
Find out more about our easels
Available in white, wood, black and gold
Find out more about our Acrylic sign options
Available in A1 Arch (white gloss, black gloss, beige)  A1 rectangle (white gloss), Circle 60cm (white gloss, latte)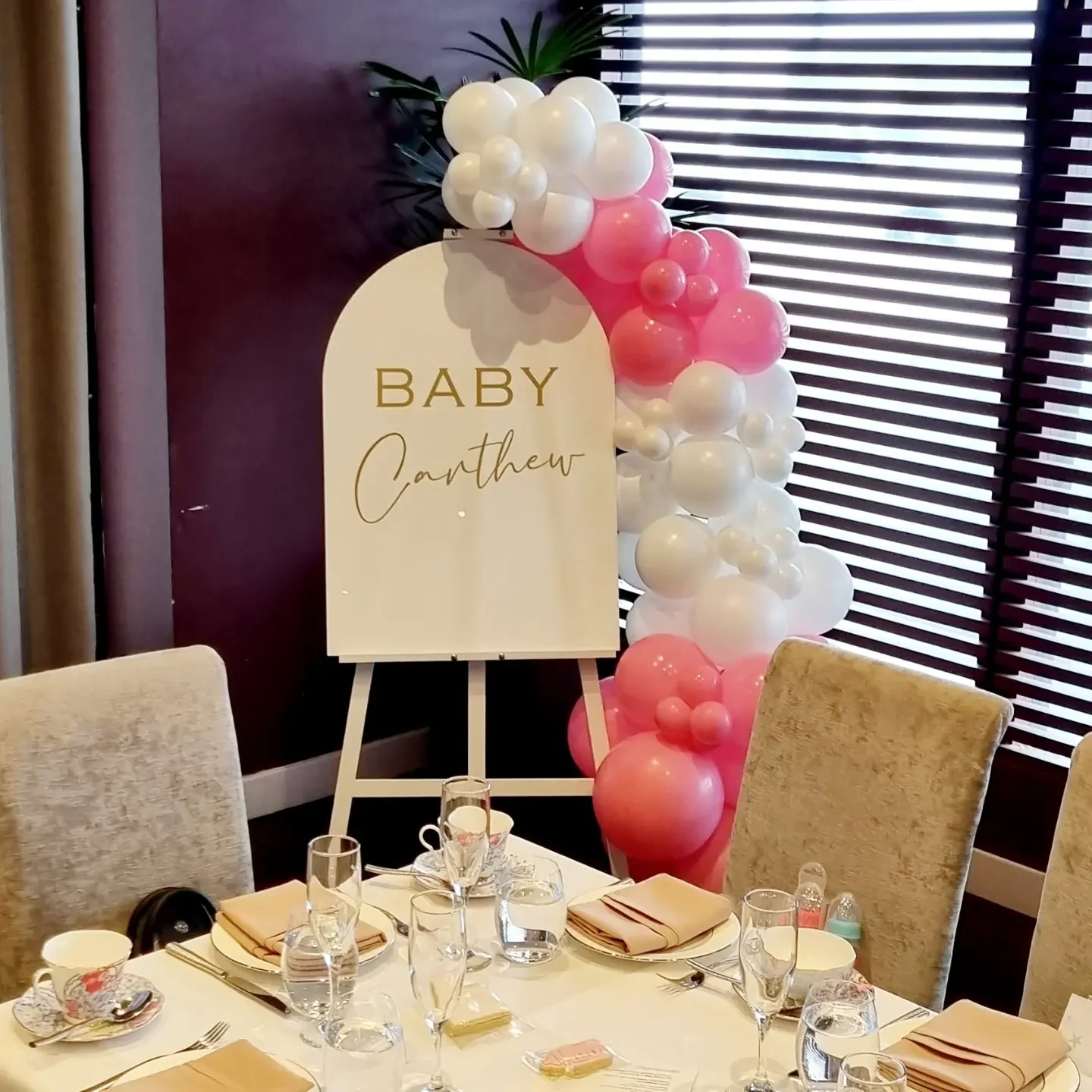 Fees
Prices above are based on collection from Stoneville, WA.
If you would like delivery and installation this is priced based on your location and other items you may be hiring from us are taken into consideration.
Delivery is $40 for the first 30kms and then $1 per km there after.
If you are a Perth Hills local then ask for a local discount we will deliver 5-10kms away for $10!
Already know what you want?
Jump straight to our booking form!
Learn more about NO BALLOON RELEASES
Correct disposal of balloons