CHRISTMAS PARTY
Charlotte is the best!! A party to remember provided the BEST set up for my annual Family daycare party. Can't thank you enough for going the extra mile to provide the perfect setting

Highly recommend
Facebook Review ***** 5 Stars - Jen N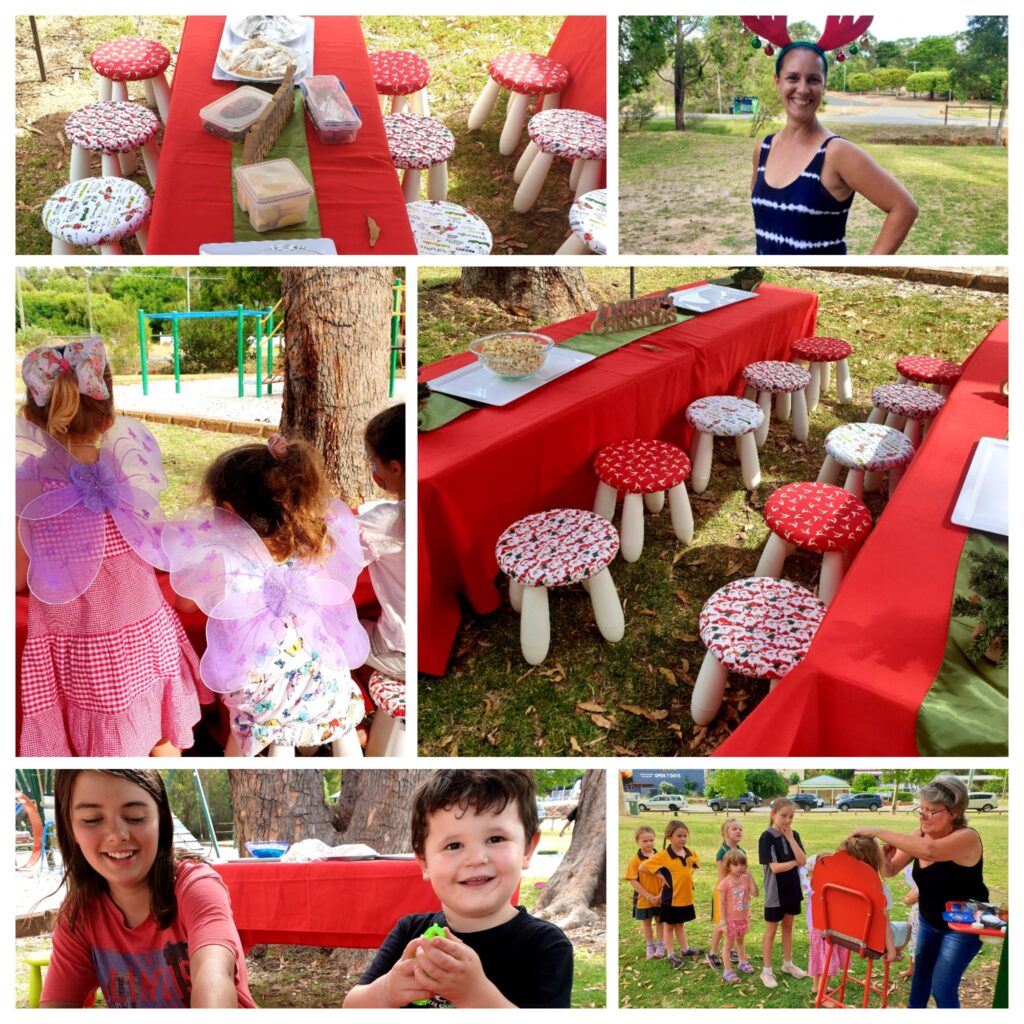 CONSTRUCTION PARTY
Highly recommend Charlotte and A Party To Remember! The whole process was layed out and easy. All the equipment was in top form and really impressive. Charlotte was so lovely and helpful we are definitely going to use her again.
Facebook Review ***** 5 Stars - Amanda M
UNICORN PARTY
Charlotte was THE best hire business I've ever had the pleasure to hire from. And just when I thought the service couldn't get better, it did. Charlotte was so friendly and helped me cater to my budget even when my booking was last minute. I have no need to go elsewhere for my next party, I know I will get exceptional service from A Party To Remember time and time again!
Facebook Review ****** 5 Stars - Steph M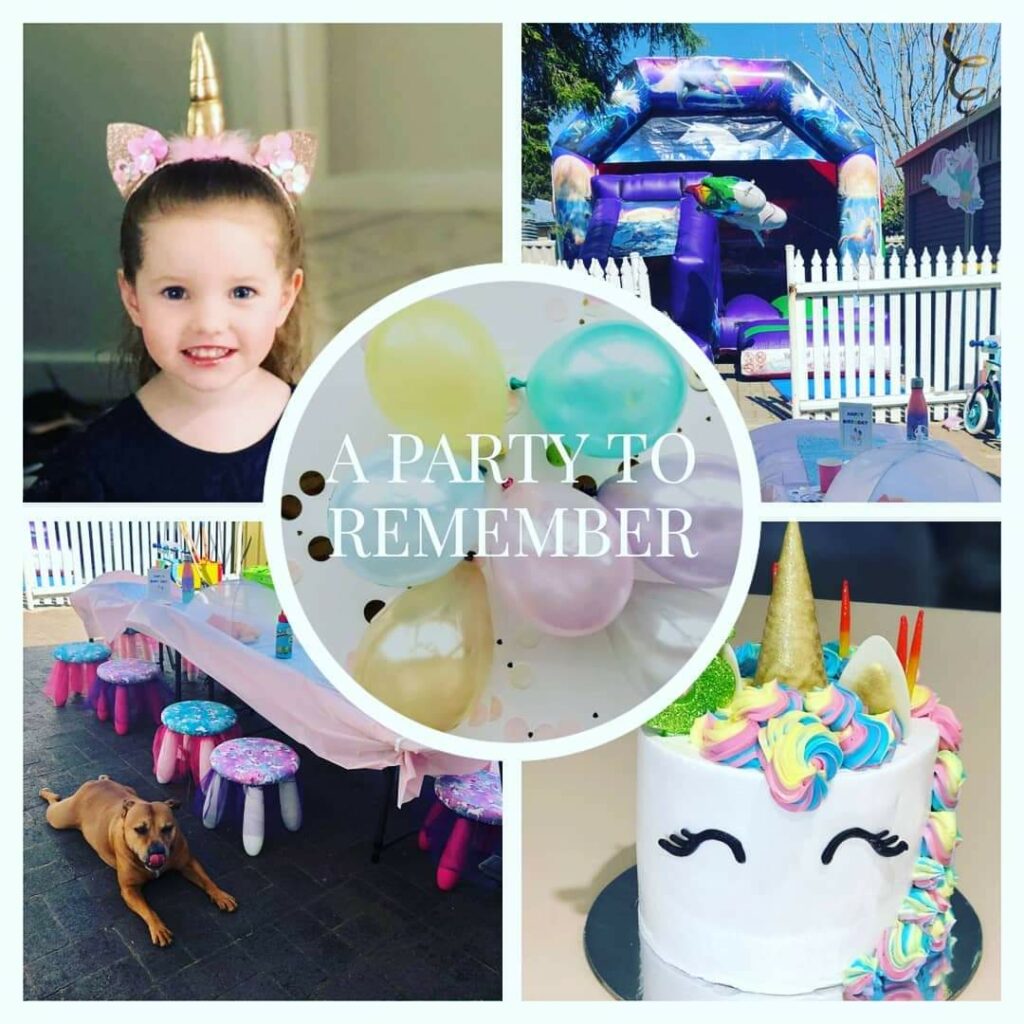 SUPERHERO PARTY
"A Party to Remember were excellent to deal with. They were professional and understanding with the time limits and restrictions I had as a full time mum. They went the extra mile to make my sons birthday A Party to Remember!!!"
Google review ***** 5 stars - Serena C
Stunning Superhero/Dinosaur cake supplied by the awesome @The Cake Garden (Parkerville WA)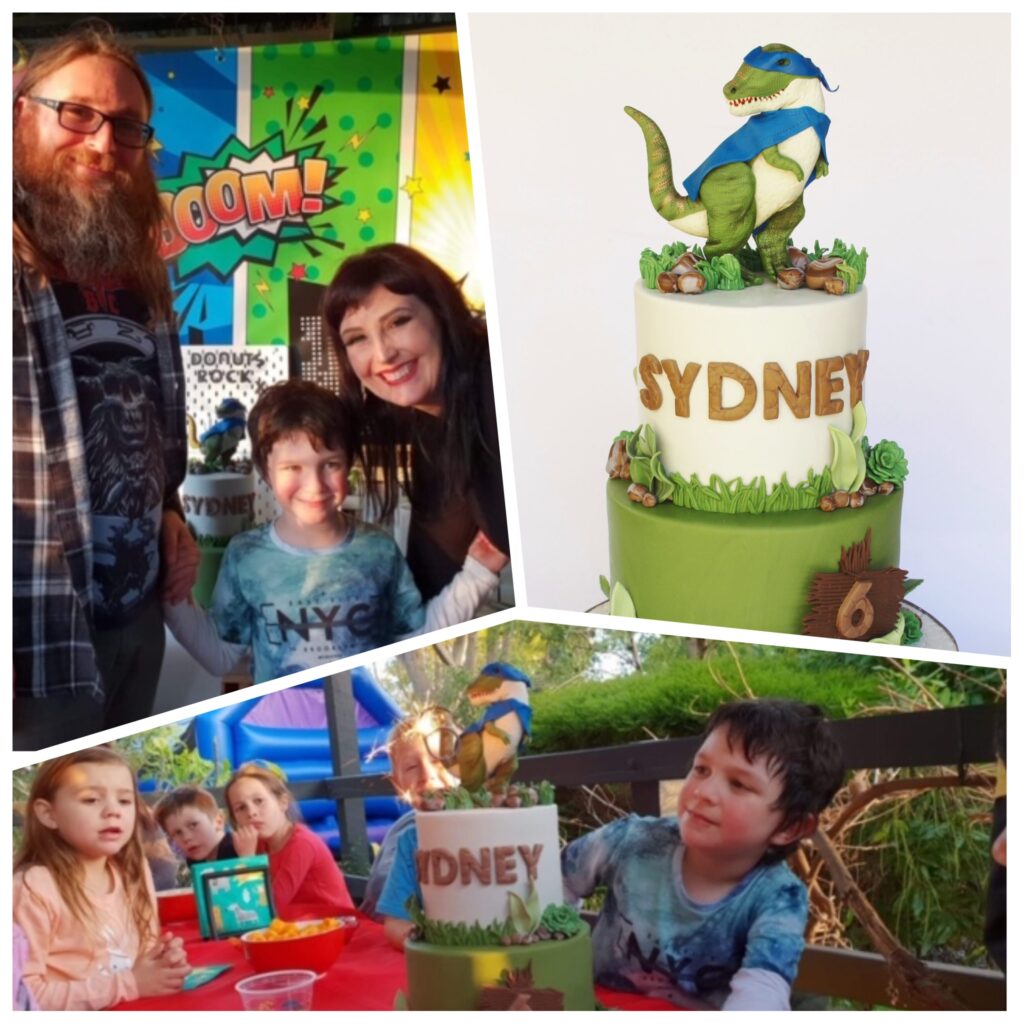 BOHO- CHIC PARTY
"Charlotte was really friendly and approachable! She was really on the ball with queries and responded quickly to emails with relevant and helpful information.  She has a great network of businesses who can also provide services to help out on the day and is a great go-between if you need anything else (like face-painting or tent hire etc). The party itself was BEAUTIFUL and my little girl had an absolute ball.  All the details were meticulously taken care of and Charlotte really went above and beyond to make it a memorable occasion. Thanks again!  All the best for your future endeavors!"
Email review - Sarah M
Sarah's Boho-Chic party featured a stunning collaboration with Bell Events.  Watch the video to see how gorgeous the Bell Tent looked alongside our Boho-Chic package.
PJ MASKS PARTY
"Highly & happily recommend Charlotte & A Party to Remember! So many fun themes to choose from! Such a great, fun, easy way to style your child's birthday party
made the whole party process a breeze! Thanks Charlotte!!!'
Facebook review ***** 5 stars - Michelle G
Michelle had a PJ Mask party for her son at Parkverville Playgroup.  She hired a PJ Masks party for 15 kids!  The kids had a ball!
SUPERHERO PARTY
"'Fantastic idea, service, and what a wow factor for Sam's 5th birthday!
Loved not wasting plastic plates, table cloths etc. with the permanent ones Charlotte supplies and with the decorations, games and everything else it's the best idea! Really affordable too"'
Facebook review ***** 5 stars - Tamara C
"Fantastic idea! Friendly service, wow themes, our son and his guests loved the decorations, the games and the donut wall! Affordable, environmental and awesome! We'd definitely recommend Charlotte''
Google review ***** 5 stars - Tamara C
Tamara hired our Superhero Party for 10 kids.  She tried out our games pack (egg and spoon race and sack race).  Our donut wall was utilised using Krispy Kreme donuts.  Yum!
TABLE AND CHAIR HIRE
"Charlotte is so helpful and friendly. Her hire items are top quality, clean and safe. A pleasure to deal with
"
Facebook review ***** 5 stars - Meegan M
Sometimes our small (kids) stools, all ages stools and bench seats go out on hire by themselves!  Megan hired our adult stools, bench seats, tables and kids stools for her own party at home!  Thanks for the photos Meegan!
PJ MASKS
"My 5-year old had a wonderful PJ Masks party with help from #apartytoremember.  Charlotte was easy to communicate with and even added some extra touches to make his day even more special.
The hire equipment even fit comfortably in my little sedan 
Highly recommend #apartytoremember"
Facebook review ***** 5 stars - Nicole R
"Just wanted to say a huge thank you for supplying the equipment for my son's birthday party today. The kids looked so cute sitting around the themed table and it looked like they were having a ball decorating their cupcakes to take home. It was also nice not to have as much rubbish for a change so will definitely think of 'A Party To Remember' when we plan the next kids party! "
Emailed feedback - Nicole R
MERMAID
"Highly recommended! Made the party easy to organise, with so many details covered. The mermaid theme was brilliant and really made the party look good. A BIG thank you to Charlotte - your customer service was above and beyond.''
Facebook review 5 stars - Keryn S
LEGO PARTY
"5 stars For this lovely lady! She was a pleasure to organise my sons birthday with.   It worked out so much cheaper to hire stuff from her rather than buying it myself.  She's was also more than happy to give me tips and ideas on things to better the party and to help save me money.  I highly recommend this business and will be coming back next year
"
Google review ***** 5 stars - Tamara S