You can order through us!
How cute are these!  My friend Stacey has recently started selling these Personalised Christmas Eve boxes!..and I personally LOVE them!
I made my own last year (as a small favour to Santa of course) and it cost me a small fortune to pull together, so these boxes are not only affordable, they are one of a kind, unique and best of all mimic Santa's original hand writing (and not mine hehe)
These boxes include:
Personalised box - with Santa's unique writing
Santa's magical key
Santa's cookies (kids to make on christmas eve)
Reindeer food
Personalised certificate - confirming they are really on the 'NICE LIST'
Small PJ bag (PJ's not included)
All for only $18 (price for pickup from Swanview or Perth airport)
This year I will be adding matching PJ's for my kids, a book about christmas and a new toothbrush (because Santa loves kids with clean teeth ..right?)
You can also add a Christmas movie, Christmas craft or a letter from Santa confirming the appropriate wake up time on Christmas morning haha!
You can order one here!
Order your's for only $18 local pick up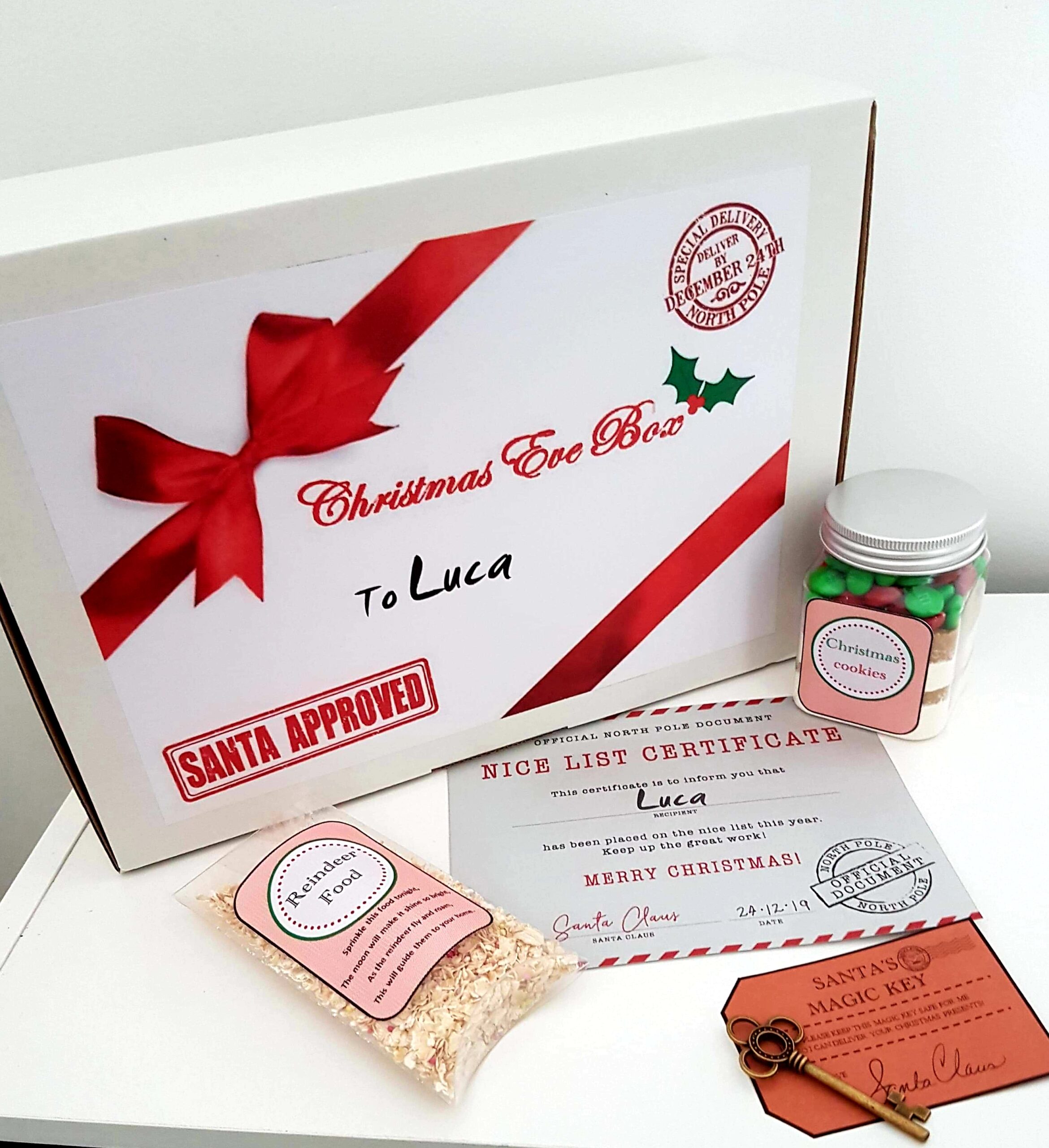 Are you looking for other Christmas Ideas?
We have also have Christmas tables/stools to hire for your Christmas Party.  Our Christmas stools are also available to purchase.